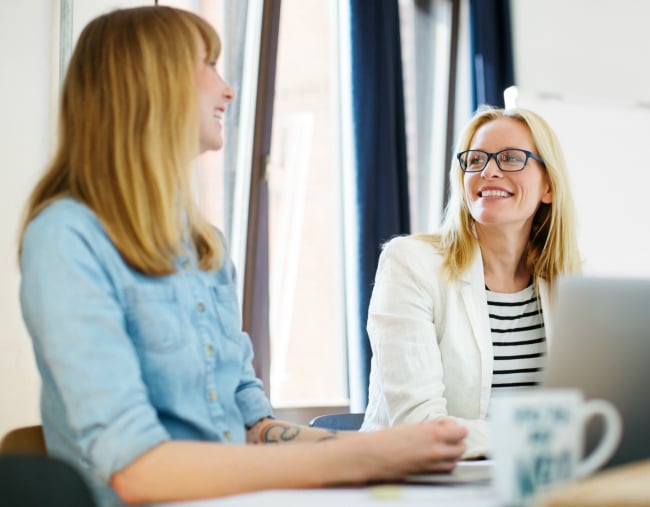 A great mentor is like a six-in-one multicooker: they're a career advisor, study assistant, networking coach, opportunity creator, proofreader and confidant.
With that in mind, here are some of the most frequently asked questions about mentors, answered.
Why should I have a mentor?
Given the current professional climate with more workers than there are jobs, building a solid network is an essential part of your professional journey.
In some states, there are up to 46 graduates competing for each advertised role. Furthermore, one study by the Australian Department of Employment shows that one-third of jobs are not formally advertised, with an estimated 17 per cent of all potential jobs being advertised through word of mouth alone.
This is where a mentor comes becomes so valuable; someone with experience that can help you network, finesse your offering as a professional and gain a competitive edge.
Where can I get a mentor?
If you're still at university, your faculty is sure to have a mentoring program with senior year students in your course. If you're lucky, your student society or faculty may also pair you with an industry mentor. If your university does not offer any mentoring, various professional industry bodies often do. The state regulatory body for Victorian lawyers, for example (Law Institute of Victoria), offers a program that pairs young lawyers and law students with established professionals.
Another example if Out for Australia, which has a professional mentoring program for LGBTIQ-identifying students that cater for a wide range of professional industries. Be sure to note any deadlines for these opportunities: some programs only run once a year and you must apply at the commencement of each calendar year. We suggest that for any formal programs such as those above, you do your research at Christmas in preparation for the following year.
There is also the option to engage with mentorship for a small fee. One novel program is Mentor Walks which lets you join established female professionals for a monthly morning walk for $25 in Brisbane, Sydney and Melbourne. A different platform, InsideSherpa, allows you to link with professional mentors in law and professional service firms (think accounting, banking and finance and consulting). Each 'sherpa' provides their time at a fee, however, many donate a portion of this to the Black Dog Institute in support of mental health initiatives. These mentors can offer help with reviewing cover letters, your CV, key selection criteria, and can even conduct mock interviews for you.
Lastly, in looking for a good mentor, take advantage of your personal network; your best friend's aunty may just be the mentor you're looking for! Be bold and ask around. If you don't ask, you'll never know. Start with a coffee catch-up; you have nothing to lose, only caffeine and professional insights to gain.