One thing you might now know about Amanda Keller?
She never started off with an ambition to be a presenter. In fact, her background is on the exact opposite side – producing.
It's certainly been helpful, giving her insight into how everything works behind the scenes on the shows that she now works on, including the award-winning The Living Room as well as morning radio with her co-host Brendan "Jonesy" Jones.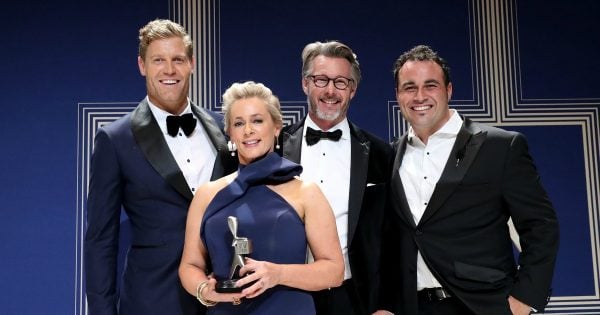 But there's one other think the 55 year old credits for her success and it sits at odds with most career advice you'll hear women being given.
"I was never a pushy, ambitious person and so I would never have just turned up and said 'I deserve to be in front of the camera' or demanded 'Give me a go, give me a go'. I was never that person," she told You've Gotta Start Somewhere podcast host (and Mamamia Head of Podcasts) Rachel Corbett.