Most of us would like personalised career advice from women more experienced in their careers, but finding and approaching a mentor can be at best awkward and at worst, very difficult.
The biggest factor holding us back? Time. Those starting their careers are busy, those who are more advanced are often even busier.
Sydney businesswomen Bobbi Mahlab and Adina Jacobs knew this and that's why when they heard about the idea of a "mentor walk" while attending a conference in Shanghai, China last year – they decided to bring it to Australia.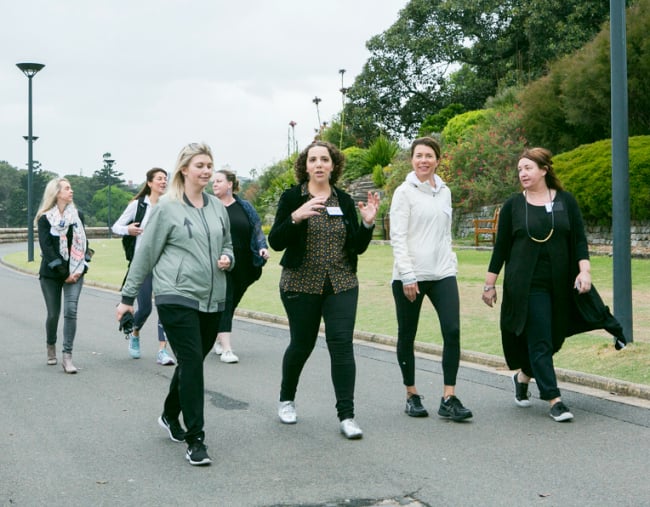 The concept is simple: a small group of senior women or executive leaders agree that, when they are available, they will be part of a monthly informal walk with a bunch of pre-registered mentees (three per mentor) for an hour of support, knowledge exchange and problem-solving.