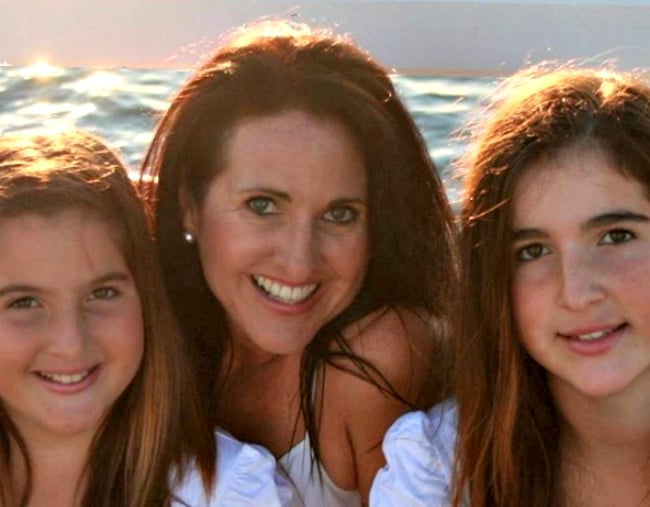 It's been four years since I first read the article published by Mamamia talking about the 44,000 homeless women that were having to go without a bed to sleep in and a shower to clean themselves.
But what I considered the worst part was that they had no access to the basics of necessities like sanitary items when they got their period.
Wow, where have those three years gone?
I was a bit foolish to believe I could solve this problem. You see, back then I thought 'right 44,000 homeless women, surely, they don't all menstruate right? So that's maybe 30,000 that need our help monthly'. Doable, I thought.
But the sad reality is the problem is so much bigger than I ever imagined and starting Share the Dignity was simply scratching the surface. More than 175,000 women turned to homelessness services last year, a staggering number.
That doesn't include the drought-stricken farming girls and women using towels – not towels you and I would have in our cupboards, we are talking spit through towels that are cut up and used – because putting food on their table is far more important to them than the dignity they deserve to deal with their period.
Nor does it include the grand problem that exists in our remote Indigenous communities or Indigenous communities full stop. This is a problem all on its own and the numbers of girls and women going without is too great to measure.
You would think in this instance we could just supply them with pads, tampons, menstrual cups and reusable pads, and hope this would fix the problem but that is just the tip of the iceberg. There is a lack of education and culturally sensitive information around menstrual hygiene. There is also the problem of how do they dispose of sanitary items when bins are not sometimes available and toilets also do not work.
Last month, a school chaplain we were working with to get access to sanitary items into an Indigenous school told us about her friend, a 13-year-old girl who used the same tampon for two days because she had no access to sanitary products.
We also woke to a message a few weeks ago about a woman who had fled domestic violence and is now living in her own safe haven with her three daughters, but clearly living well below the poverty line.
Her 11-year-old daughter got her period for the first time. This mum then made the heartbreaking choice to feed her children before buying sanitary items. She had to cut down a large pad to make three makeshift pads for her daughter's little underpants and sticky tape it in. The thought of how this would feel makes my stomach churn.
These stories are endless and that number I first thought attainable has grown bigger than Ben Hur! I feel like we are putting out spot fires all over the nation and we are feeling very overwhelmed.
But Share the Dignity is proud as punch that we have collected over one million packets of pads and tampons and 2,000 menstrual cups since we started. At the same time, we're sad that our sheds are empty and our stockpile is at an end. If we all just contributed one packet of tampons or pads, the difference that can make to a girl or woman cannot be measured.