Feeling that her period had just come on in class, she sat there mortified.
What now? Her school had a hard and fast rule – no toilet breaks during class. Her stomach flipped with shame and embarrassment.
What if, when she stood up after class, she would have to make the walk of shame to the toilet with the marks of her menstruation there for all to see? And then what? She hadn't bought any pads with her to school as her period was not due for another two weeks.
She sat there holding back tears.
This is the story my friend shared with me about her 16-year-old daughter's experience at school. Her daughter now begs her mum to let her stay home from school at "that time of the month", because she thinks it's disgusting and embarrassing to be at school on your period.
As someone whose job involves working with the Toilets Change Lives program, which has provided improved sanitation to more than a million people to date, I get my fair share of toilet stories from my friends.
When I heard this one I was shocked. This was not happening in one of the many under-developed countries where we work with partners, like UNICEF and WaterAid, to help improve access to clean and safe toilets.
This was in Australia. In a private school in the city. Seriously? And this is happening in schools across the country – we are simply not providing the very basic necessities to ensure our girls are empowered not embarrassed during that "time of the month".
Why isn't this issue being discussed more broadly?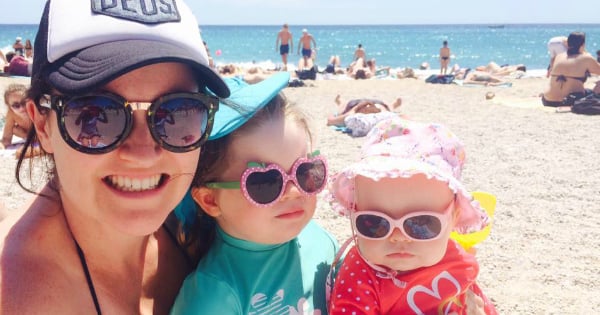 I'll tell you why - it's because there is still shame, embarrassment and negative stigma connected to a woman having her period. As a mum of two young daughters, this story from my friend inspires me every day to put an end to period shame. I want to ensure that by the time my girls get their periods they can feel comfortable and confident at school.