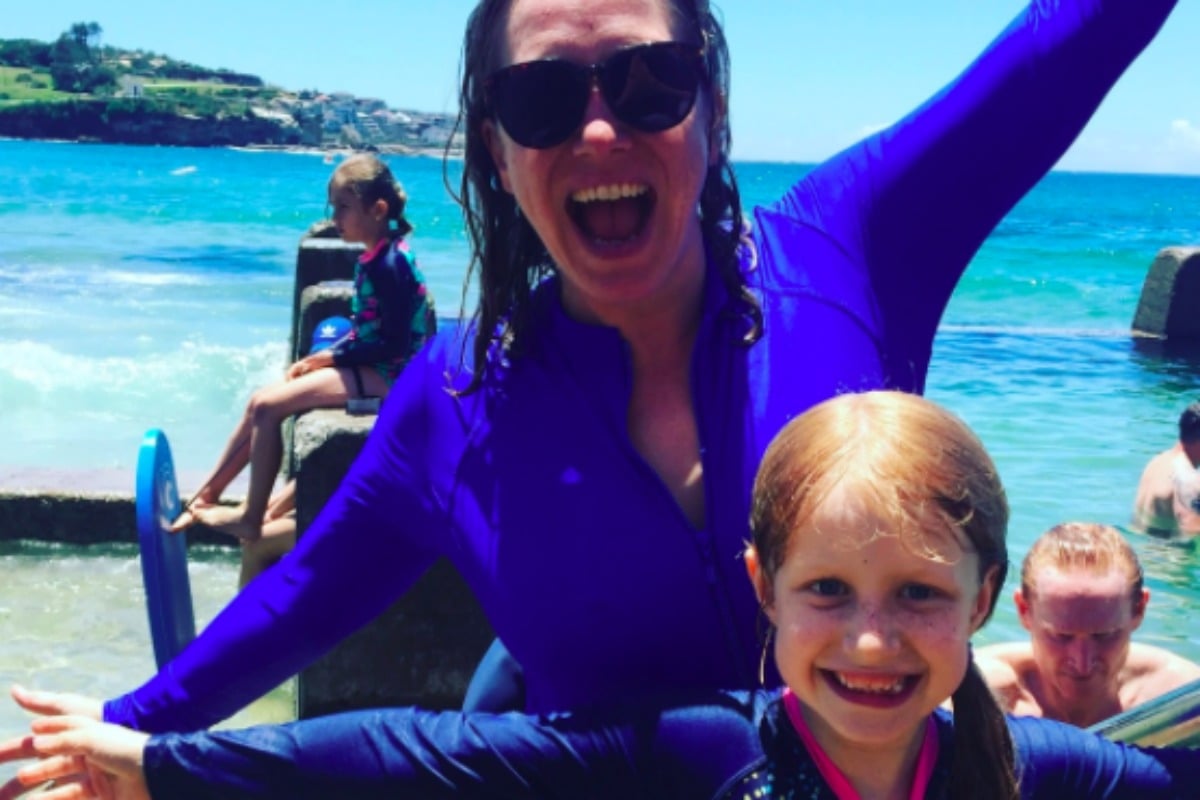 I knew I was finally an Aussie when I no longer coveted a tan.
My little rag-tag family were on holiday in the most beautiful place in the universe – also known as Lord Howe Island – rockpool-hopping at the end of a horseshoe beach that's home to gliding turtles and nesting sooty terns and water so clear it would make you weep, when we saw them.
A family just like ours, two tired-looking parents, two kids in permanent bounce. They were the only other people on the beach (again, Lord Howe Island), and we greeted each other from a distance with knowing nods.
"They must be English," I said to Brent, my partner. "Maybe German. They're not Aussies."
"What are you talking about?" He asked, distracted by trying to stop five-year-old Billy from impaling himself on a bed of oyster shells. "How could you possibly tell from here?"
"Their tans."
It was true. It was a blazing day, and the mystery family were uncovered and burning up. Speedos and bikinis and flip-flops, oh my.
My little Aussie kids? Rashies and sunscreen and hats. Sunglasses and covered rock-hopper shoes. A bag full of cover-ups and sunscreen – SunSense Junior SPF 50+ is two hours' water-resistant so it's never left behind on days like these.
Watching my daughter's legs slowly morph in shade from chalk to almond as our week progressed made me a little nervous. We are bred to be sun safe in Australia. We are taught to respect that unforgiving glare. My daughter doesn't covet a suntan, and wants a hat with a brim (see the photo below!).
Unlike me, at her age. Growing up in the low-skied drizzle of England's north, for pasty anglo girls like me, a sun tan was a status symbol, a vanity trophy, as well as a mark that you had spent the summer somewhere else. I was born so pale, my joke was that I turned white in the sunlight, but secretly I didn't find it very funny. Whenever we strayed to warmer climes for a holiday, instant scarlet sunburn spread across my shoulders. My nose was one big blister.
I hated it. I wanted to be like my beautiful friend Lindsay, who had olive skin that caramelised in sunshine. Or even like my mum who – it was the 1980s, people – would start her summer holiday on a Factor 15 and work her way down to an oil of factor 2 (the point of which escapes me) in order to get her legs that much-desired cocoa shade.
Looking back now, knowing what I do, I could shake my blister-spotted self and my oiled-up mum.
Because before the Lord Howe beach, before my kids were hunting for turtles in rock pools, before they even existed, Brent and I had one of those calls.
The kind that start with a doctor's most serious voice, asking us to come in. Brent had a mole on his chest that was changing and growing. He'd gone to the doc after a long campaign from me to get "it" looked at. And straight away we were into Melanoma, into surgery, into taking little bits of tissue from other places, just to be sure.