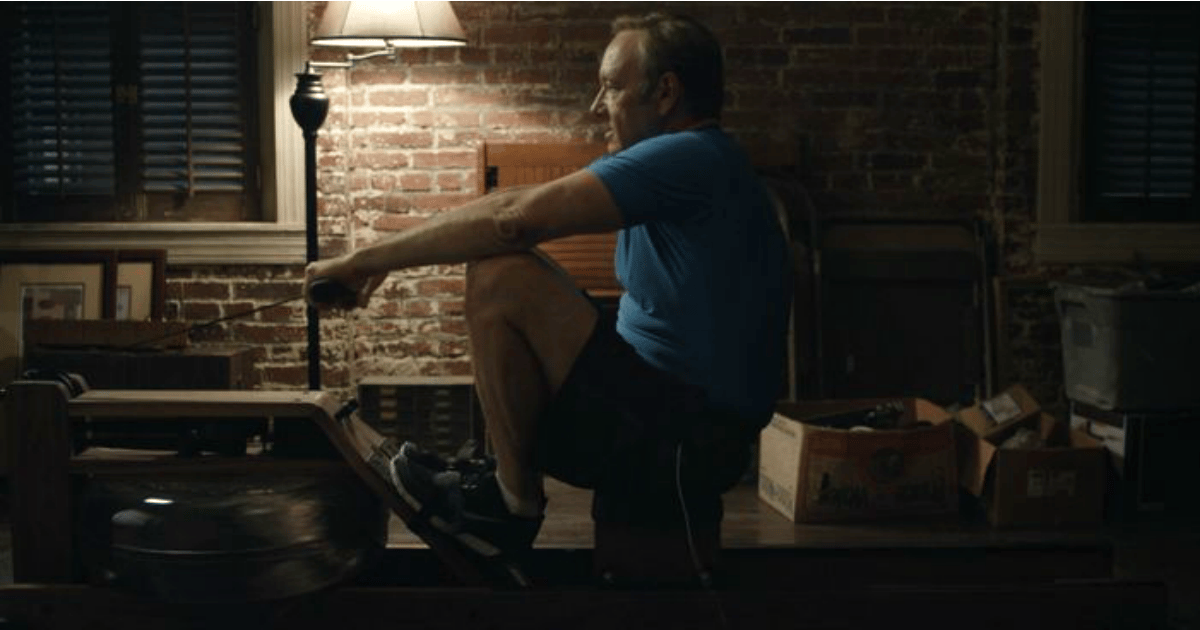 Even if you've never watched a single episode of House of Cards, you've probably overhead plenty of breathless conversations about the latest plot turns and dramatic character antics.
After months of listening to my HOC-obsessed colleagues dissecting the show, I'm across all the main details: Frank and Claire Underwood are terrifying, Robin Wright has well and truly moved past her Princess Buttercup days, and Meechum. Whatever a Meechum is.
However, it seems the show's biggest scene-stealer doesn't utter a single line of dialogue. Because it happens to be an inanimate object.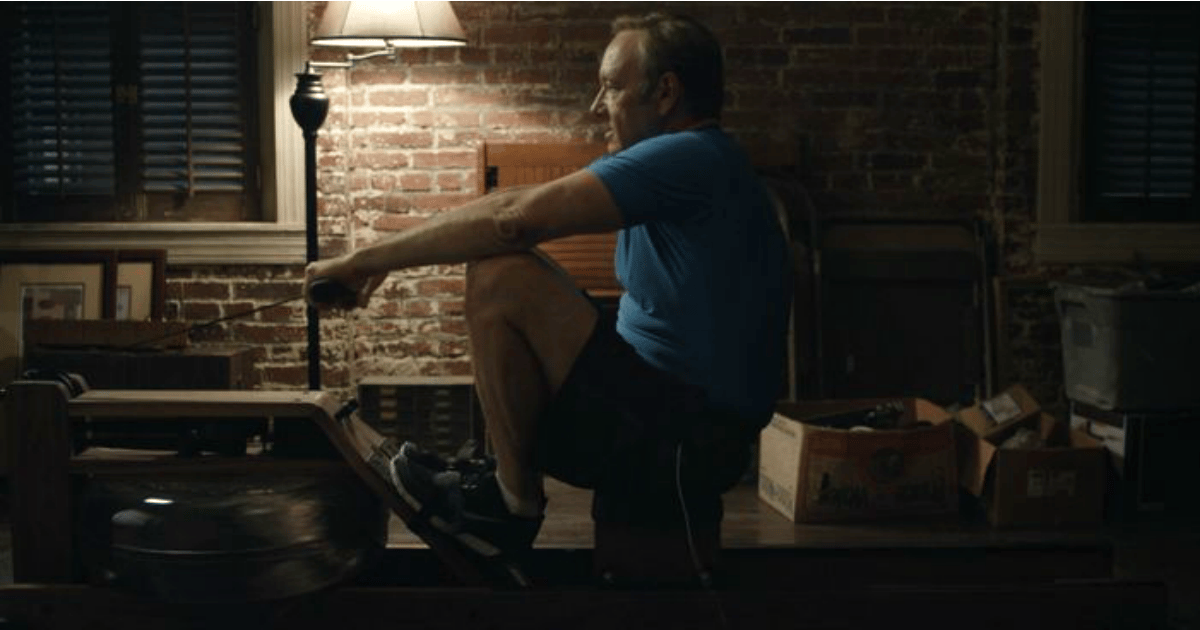 Image: Netflix
As the Wall Street Journal reports, the rowing machine frequently used (and at one point broken) by Kevin Spacey's Frank Underwood has grown quite the cult following.
The distinctive piece of fitness equipment — FYI, non-watchers, it's wooden with a tyre-shaped water tank at the front — has generated so much interest among viewers that Google searchers for 'House of Cards rowing machine' have spiked with each new series.
According to the WSJ, searches peaked in March this year when the fourth round of episodes dropped.
This magical creation is called the WaterRower, and it's handcrafted in Rhode Island using sustainable wood.