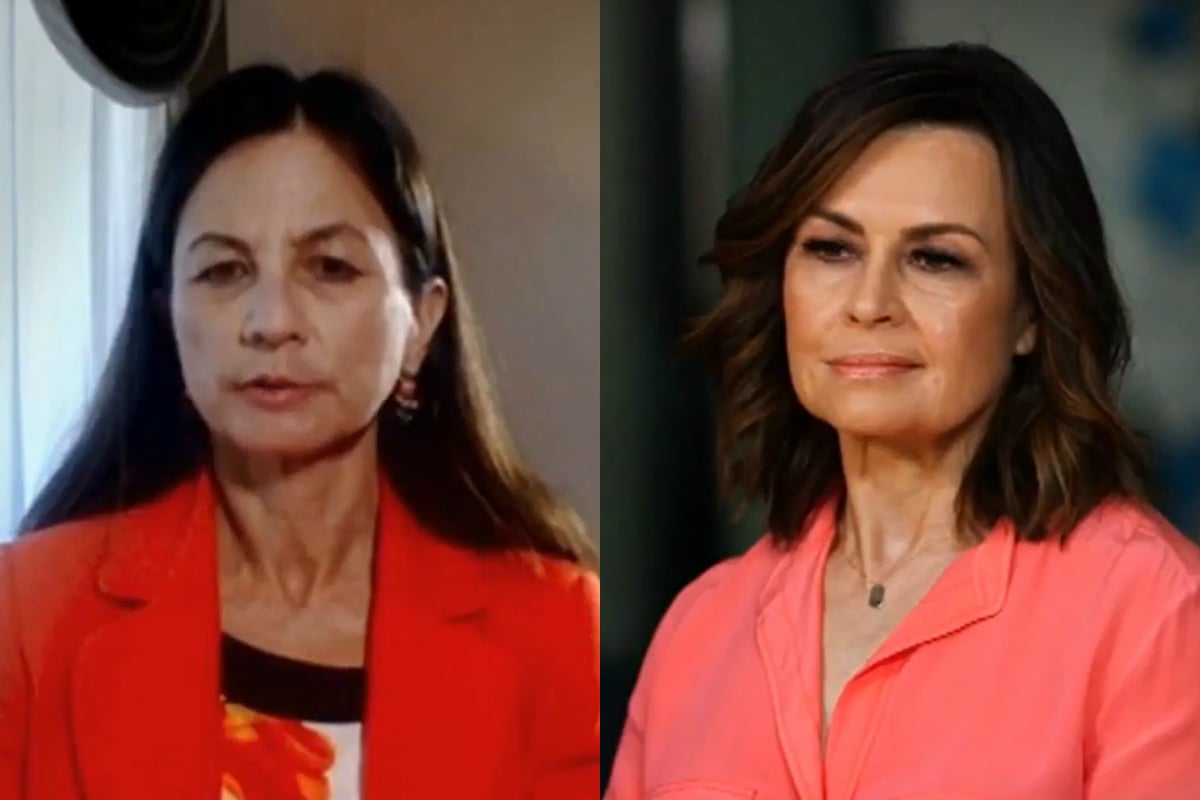 For more than three weeks now, all inbound passengers to Australia (who are now only Australian residents and citizens) have been forcibly quarantined in hotels for 14 days upon their arrival in one of many measures enforced to stop the spread of the coronavirus.
For practically that entire time, some international travellers confined to hotel rooms have spoken about what they believe is unfair treatment, where they receive three microwave meals a day and have no access to fresh air.
A Perth doctor placed in charge of quarantined travellers in the city's hotels has described the conditions as "very, very dangerous," telling Lisa Wilkinson on The Sunday Project some patients are being released early and she was tasked with seeing hundreds of potentially infected people without personal protection equipment (PPE).
Dr Julie Manasseh on The Sunday Project. Post continues below video.
Dr Julie Manasseh said she was shocked with what she found while caring for 600 returned travellers at the Crown Promenade and Metropol hotels with two hours notice after she accepted a short-term medical assignment.
"When we arrived at the sights, there was no PPE for us, and it still hadn't arrived by the end of the first week that I had been working there," she said, also saying she was not told if a patient in her care tested positive for COVID-19.
"We, the doctors at the coal face, were never informed of any result, whether positive or negative, by the Health Department."
She said she was concerned about the welfare of the guests, many of whom she said were anxious and "on the edge".
The Sunday Project segment included disturbing footage of a Navy veteran, suffering from longstanding PTSD, half-naked and screaming as he struggled to cope with his solitary confinement.
"This was a man who had ample medical grounds for exemption. We just asked for him to have a room where he could have an outdoor area to at least not be completely closed in," Dr Manasseh said.
"But he was knocked back time and time again in spite of three doctors and a psychiatrist who was also desperately wanting to get him out of there."
He was eventually relocated to another hotel with a small garden.
All around the country Aussies have been doing the right thing to flatten the coronavirus curve. Everyone is working hard to try and keep everyone else around them safe. But one doctor in Western Australia says authorities there are flouting their own COVID-19 quarantine. pic.twitter.com/a8Bk9esrNo

— The Project (@theprojecttv) April 19, 2020