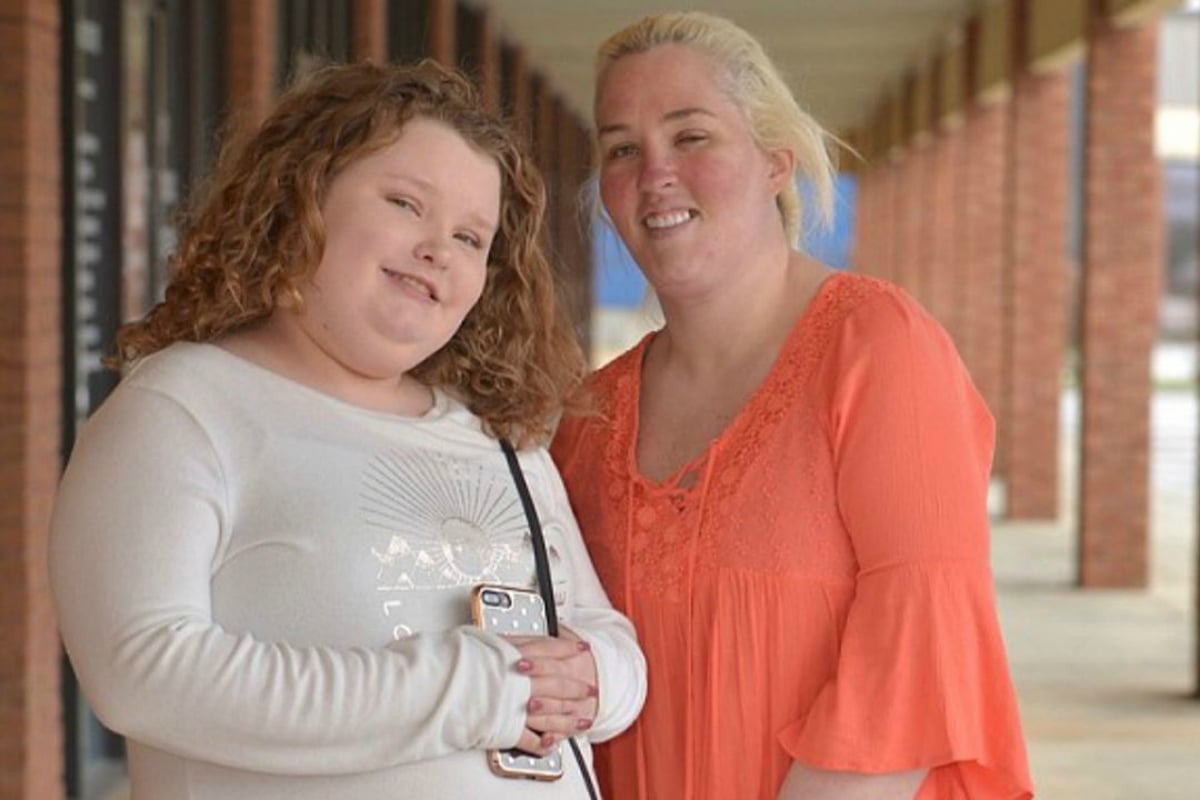 Former child star Alana "Honey Boo Boo" Thompson imitated snorting cocaine on her Facebook page last week – four months after her mother, Mama June Shannon, was arrested on drug possession charges.
You may recall Honey Boo Boo, then six, and her stage mum Mama June from Toddlers and Tiaras in 2012.
Alana stood out as the adorable but sassy child, who coined catchphrases such a 'a dollar makes me holla' and 'you'd better redneckognise'. Her mum was the ultimate 'stage mum'; and viewers loved it.
Alana retired from pageants in 2013, but she and Mama June, now 39, were given their own show Here Comes Honey Boo Boo, and continued to make headlines with their personal brand of charm.
The most recent example of that came last week, with Alana's live appearance on her Facebook, to answer questions from fans. According to TMZ, speaking to her sister, Lauryn "Pumpkin" Shannon, who was sitting off-camera, Alana swore at her, and pretended with a plastic knife that she was preparing cocaine and inhaling it.
Currently, Alana and her mother – who is awaiting trial for drug possession charges- are not even living together, and their most recent show, Mama June: From Not to Hot, has an increasingly uncertain future.
So how did the family end up here?
 

View this post on Instagram

 
How Honey Boo Boo and Mama June became famous.
Here Comes Honey Boo Boo introduced the world to the entire family; dad Mike "Sugar Bear" Thompson, and Alana's three half-sisters, Anna, Jessica "Chubbs" Shannon, and Lauryn "Pumpkin" Shannon.