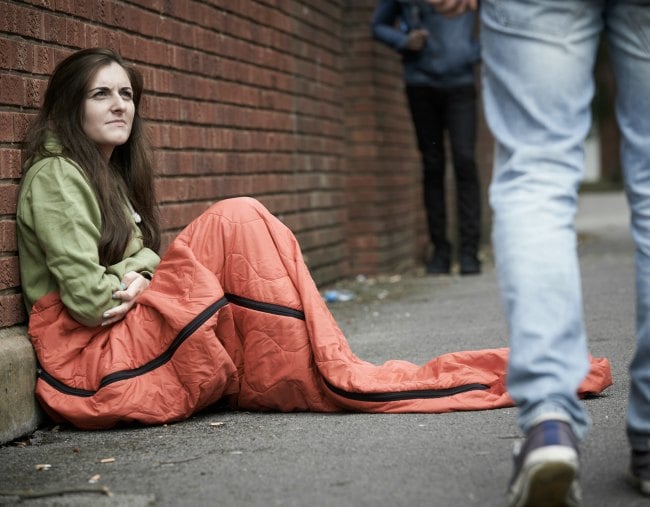 Women comprise 42 per cent of Australia's homeless population.
Not only do many women become homeless due to family violence, homelessness can expose them to further gendered violence. Research shows homeless women experience violence – or feel vulnerable to it – in crisis accommodation, such as private rooming houses and motels, to which housing services often refer them due to the scarcity of more suitable alternatives.
For my recently published book I interviewed 15 women aged 18-25 about their experiences of managing homelessness in Melbourne. The women described how the poverty, social exclusion and physical danger that accompany homelessness required them to manage their circumstances with very few resources.
Lack of money, welfare support and social capital meant, for some, their only resource was to exchange sex for somewhere to stay.
Sex for a home.
When asked about their experiences, different circumstances of seeking accommodation emerged. A common thread, however, was the assumption by others that homelessness made women willing and available to transact sex for accommodation. As Hayley said:
The bad part about being homeless is that people think they can take advantage of you because you're [not] going to do anything 'cause you're homeless. Especially guys think, 'Yeah, she's out there on the streets, she'll f**k me, she'll do me.' The way they think [of you] – as just a piece of meat.
This perception can be observed in the "sex for rent" advertisements that appear on Craig's List. These types of advertisements clearly state sex is expected as payment for accommodation. But such "contracts" aren't always obvious to women seeking shared accommodation and might not even be presented initially as a transactional arrangement.