I'm driving to Downtown Los Angeles, and my mind is wandering. Did the cheery radio announcer just slip something about mercury rising in your tarpaulin into her traffic report? Shake head, blink in sun. Of course not. I'm thinking of Raven – who I'm going to see again tonight.
Raven's situation is all too common in La La Land these days – she lives under a tarpaulin, next to a freeway. She has been living on the streets for most of her life, after leaving a violent home when she was 9.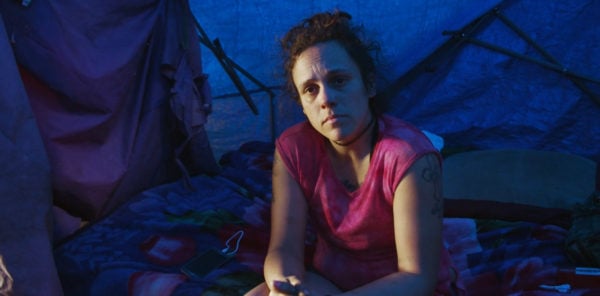 Until recently I, like most people in LA, have viewed those tarpaulin encampments like the one that Raven lives in with vague sympathy from the safety of my car. But as the months have worn on, they've gotten more difficult to ignore. Homelessness has risen by 23 per cent in the last year here – and the desperation is seeping onto almost every street.