Homelessness is a growing problem across Australia and it has many different faces.
It's the woman who can't return home after work because she's afraid her drunk husband will beat her; the wide-eyed man unable to save money on account of the voices in his head.
It's the 40-year-old drug addict and it's the 12-year-old victim of a family breakdown: a dad who ran away, a mum who committed suicide.
You can help homeless Australians by sponsoring Mamamia in the 2017 Vinnies CEO Sleepout. Click here.
On 2011 Census night (the most recent one, considering last year's debacle) 105,237 Australians were without a home. But this doesn't mean what you think it does.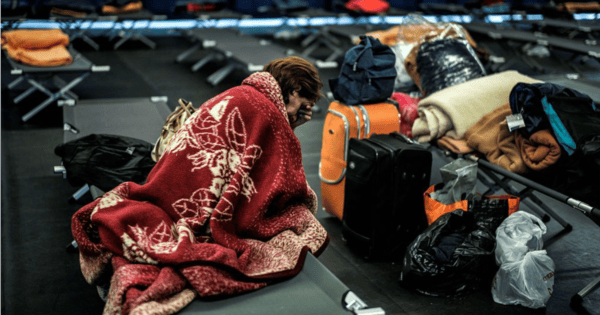 Of those 105,237 human beings, 6% spent their night on the street.  6% of people were desperate to the point of braving an entire evening on the footpath; in a park; in the sheltered, but locked vestibule of a closed department store.
It may sound like "only" 6%. But that's still 6,314 people.
But what about the rest? The other 96% of homeless Australians?
Well, they spent their night all over the place. 39% were in 'severely crowded dwellings' - residences whereby four or more extra bedrooms would be required to accommodate the total number of people sleeping there.
20% stayed in supported accommodation for the homeless. Charities offering shelter and beds and home-cooked meals to homeless Australians of all ages.