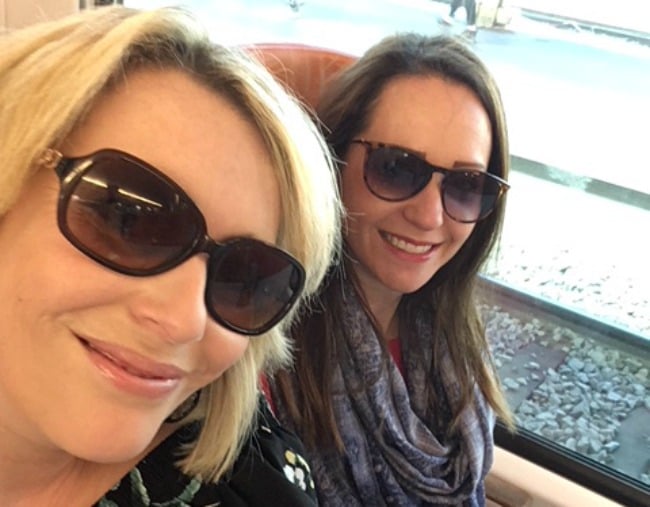 Gleefully I double-check my carry-on luggage for the essentials needed for the flight. Wipes? Nope. The smorgasbord of kiddie snacks? Nope. Selection of kids' books/games/tablet? Nope, nope, nope! In fact, this time, a novel, lip balm, my trusty phone and wallet are all that's required to fit into my ridiculously small handbag.
And let me just say that as a mum of two boys, used to travelling with frumpy, overflowing Mummy-sized sacks, this new-state of minimalistic travel feels so carefree, so chic… so French… which is kind of appropriate as it's off to the city of Nice in France that my good old bestie, Rach and I are jetting away to for our mummy-break.
Sure, I've had the odd night away since my kids were born but certainly nothing as indulgent as three, yes three whole nights away… in a glamorous hotel… with a spa… in a foreign city. And what might the occasion be per say? Well apart from thinking we deserve some fun after a rubbish couple of years for each of us (grief, serious illness and so on); let's just say a monumental birthday is nigh.
Plus as our kids are no longer so little and we're lucky to have supportive partners (who also get their own time off I might add), we threw off the mummy-guilt shackles and said, 'Why the bloody hell not?'
I'm living in the UK nowadays, so Rach and I meet up at the London airport and after check-in and passport control (a much smoother procedure without the kids let me tell you), we leisurely browse the shops.