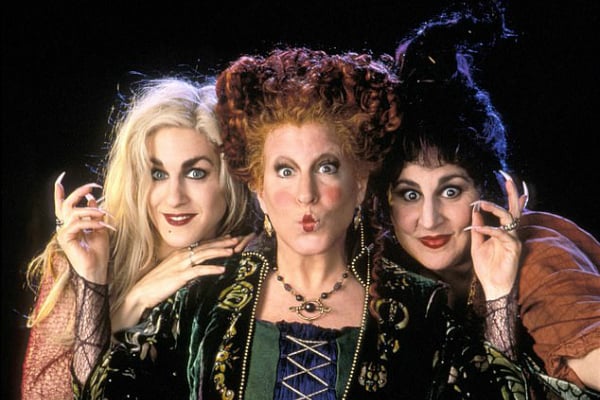 For an entire generation, Hocus Pocus is the Halloween classic of their childhood and beyond.
Twenty-five years ago, Walt Disney Pictures brought three comical witches to our screens – the Sanderson sisters – who are resurrected by three teenagers on the night of Halloween.
Directed by Kenny Ortega – who is also responsible for classics including High School Musical – the film has stood the test of time, continuing to be a must-watch every October 31st for a whole new generation.
And just last week, Bette Midler told Entertainment Tonight that she would be open to a sequel of the iconic film.
"Oh my goodness me. Oh I hope they get to me before I'm a corpse," laughed Midler. "We wanna fly again. I hope Disney+ is a big success and I hope we get to do it, because [Winifred] is of course one of my favourite characters."
"We [Sarah Jessica Parker and Kathy Najimy] actually talk about it whenever we see each other," Midler shared. "We laugh, we say, 'Oh, wouldn't it be great if?' Because all of us had pretty much the same experience on it."
Here's where the famed stars are now, a quarter of a century later.
Sarah Jessica Parker as Sarah Sanderson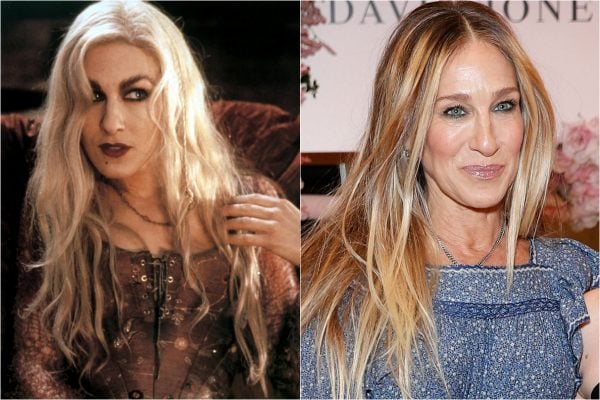 Well, it's news to approximately no one that Sarah Jessica Parker went on to star in the highly-successful cult classic Sex and the City as Carrie Bradshaw, which saw Parker become a household name worldwide. The television show ended in 2003, and since then she has also been in the Sex and the City films as well as I Don't Know How She Does It and New Year's Eve to name a few. Parker also featured in Glee and executive produced and starred in the HBO series Divorced. 
The now 54-year-old has also paved her way as a fashion designer, starting footwear line 'SJP collection' at Nordstrom.
She has been married to actor and comedian Matthew Broderick since 1997, who she shares three children with.
Bette Midler as Winifred Sanderson