1. You're constantly called "type A" or "anal retentive" or just "a perfectionist."
People credit you with going above and beyond the call of duty, and always executing things to an nth degree. They poke fun at how you (sometimes unintentionally) seem like you have a "my way or the highway" mentality, like it's just a personality quirk. In reality, the idea of not finishing something or doing something exactly how you've envisioned makes you sick to your stomach. Things like someone coming over and seeing your laundry or missing a deadline by even an hour makes your head spin. They shouldn't seem like a big deal to you, they should be something you can move on from and not dwell on, but they aren't. You obsess and overthink, dwell and stew. So your perfectionist ways (seem) to manage that.
Here's exactly what it feels like to have anxiety, and what you should never, ever say to someone who is suffering.
2. You have little ticks that manifest physically, but they just seem like "bad habits" to the outside eye.
Nail biting, hair picking, knuckle cracking, lip chewing. Even picking at your skin or scabs or leaving your cuticles in a bloody mess. They're all little symptoms of your anxiety. You try to keep your panics and nervousness internalized as best you can, but it slips out in these seemingly little things.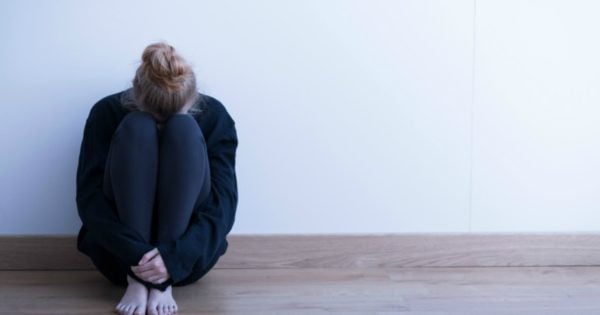 3. You don't know when to say when.
"No," is your most underused work in the English language. You don't know how to stay away from reaching your limit. So you pile things on top of each other, always assuming that you can just handle anything and everything. You stretch yourself way too thin and then even after you're breaking, still try to take on more.
4. You can relate to the idea of "compartmentalizing" your emotions.
No one would ever be able to say that you're someone who wears their heart on their sleeve. In fact, you do pretty much the opposite. You're so used to and trained to behave like everything's "fine" even when that couldn't be further from the truth, that you're nearly impossible to read. You've told yourself so many times that you're just being "dramatic" or that no one would understand that you've become a professional level faker of being fine. You rarely let how you're actually feeling show, instead you just bottle it up and cover it up and hope that it goes away.