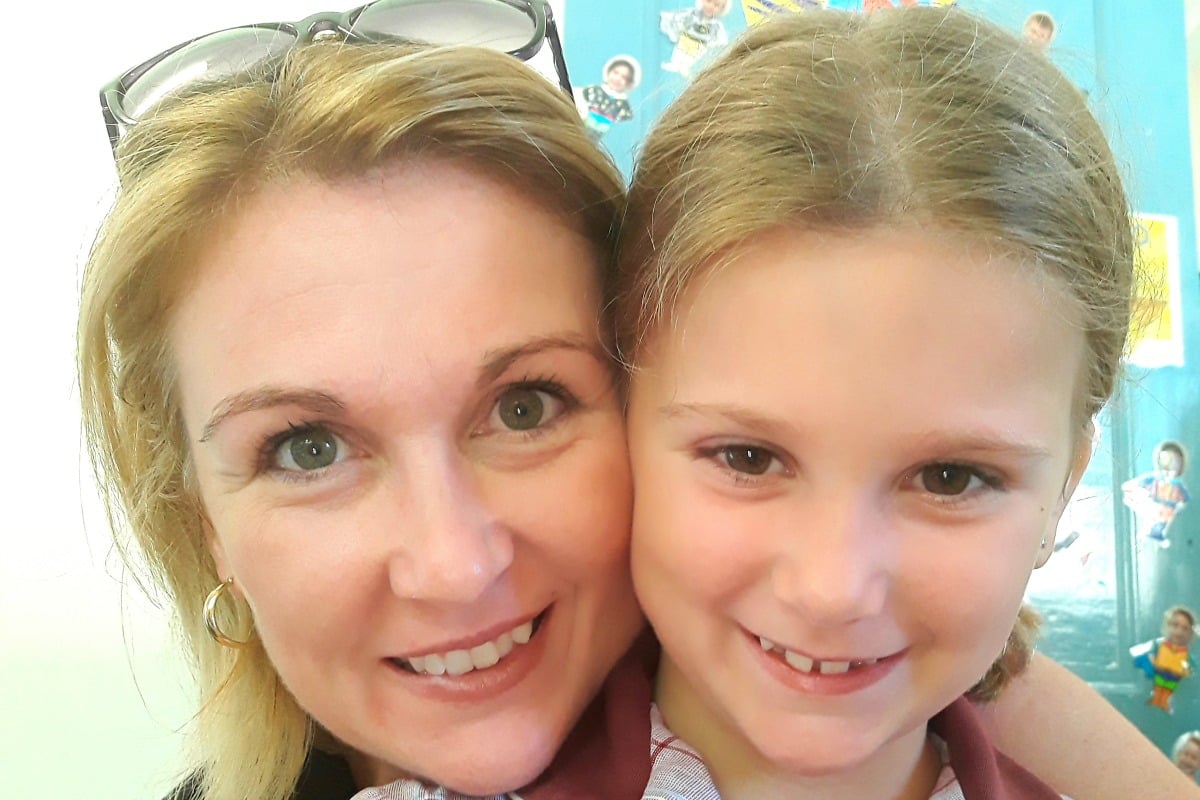 Kylie and Dalio describe their seven-year-old daughter, Elyse as having a lovable, funny and cheeky persona that people warm to instantly. This bubbly nature and loud personality are qualities that they adore about their daughter. They were also the same qualities that meant Elyse's hearing problems went undetected for years.
Although Kylie wasn't 100 per cent sure, she had an inkling something wasn't quite right with Elyse's hearing; it was noticing that Elyse was mispronouncing words, especially those starting with an 'h' sound, (which is a low sound for the human ear to detect) that made her take notice. "She wasn't developing as her older sibling, Abbey, had done previously," Kylie told Mamamia. "I had a faint suspicion that perhaps Elyse had a hearing loss."
"I remember speaking to Elyse and having to repeat everything three times," she said.
"I would say, "Put your shoes on", in a normal tone but with no response from Elyse I'd ask again louder. By the third time, I'd be raising me voice!"