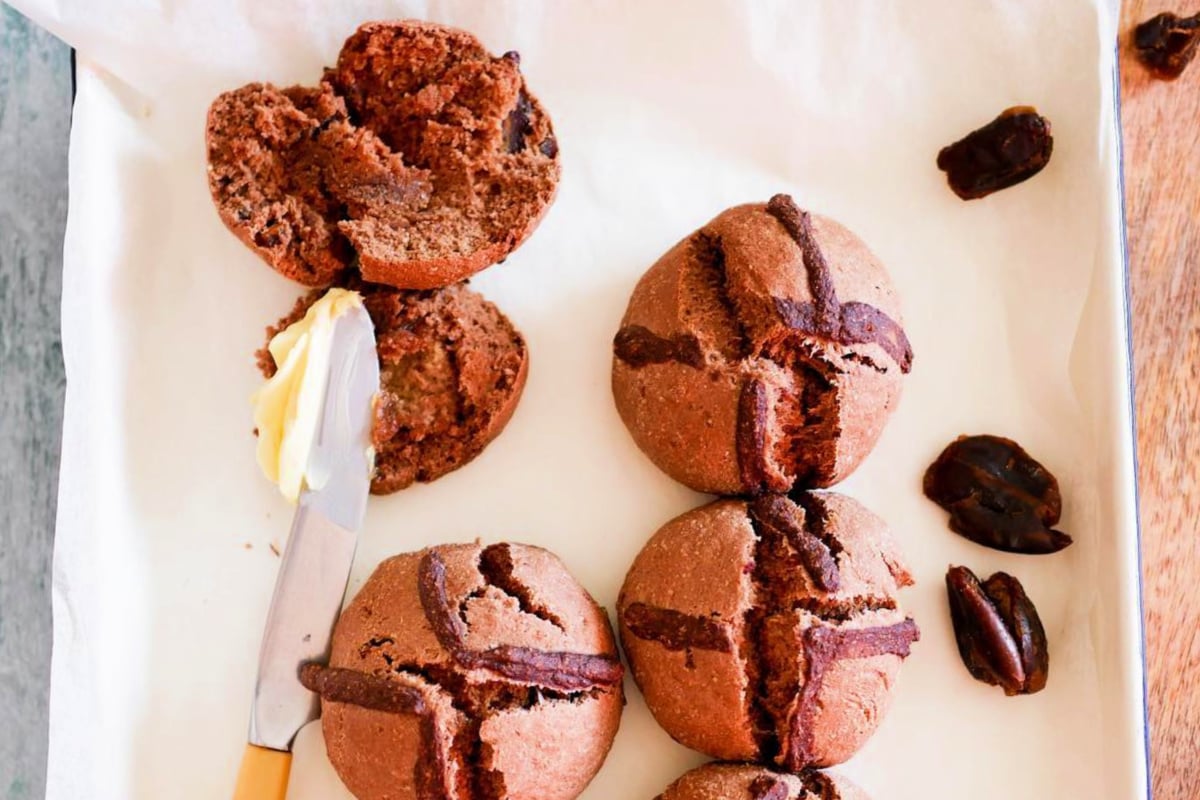 "Gee, I hate Easter eggs," said precisely no-one ever because… chocolate.
That said, we've all said something along the lines of "Gee, I feel so sick from eating so much chocolate" after the Easter long weekend.
In anticipation of chocolate overload, we asked Leah Itsines, Instagram foodie, best-selling author and founder of BARE Guide, to give us her best, most delicious healthy dessert recipes that taste just as good (if not better) than the originals.
From healthy hot cross buns to peanut butter cookies, here are four mouth-watering healthy dessert recipes to try this Easter long weekend.
Your post-Easter egg coma self with thank you.
Side note – we also have this easy no-bake Easter recipe you really ought to try, too. Post continues after video.
1. Snickers Hot Cross Buns.