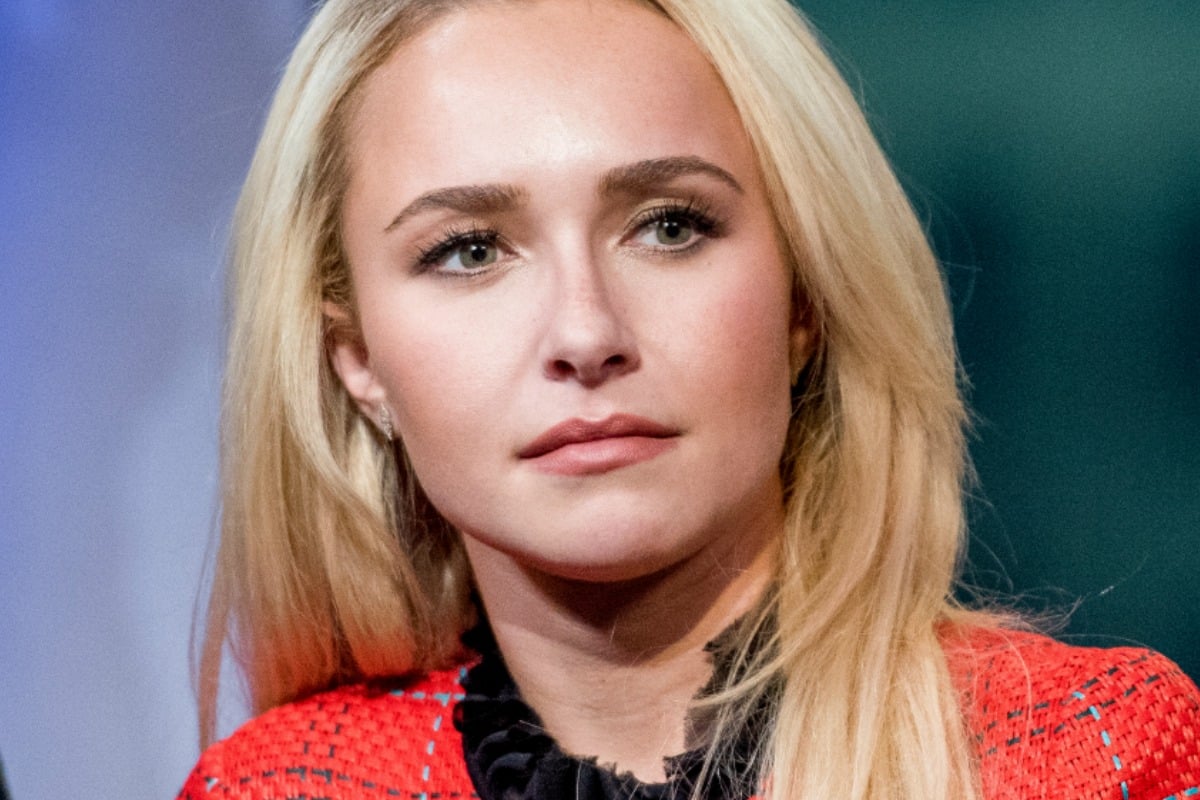 Hayden Panettiere is back with her ex-boyfriend of two years, Brian Hickerson, a little over a month after his domestic violence charge was dismissed.
PEOPLE confirmed the news, with their source adding that her family "still don't approve of the relationship".
"They are not fans of Brian and it's clear that he has issues of his own, not to mention anger issues which is obviously a big one," the source said.
The couple were seen walking side-by-side in Los Angeles airport on Tuesday.
Sidenote: Here are the hidden women and violence numbers. Post continues after video. 
In May, Brian Hickerson was arrested over an alleged incident of domestic violence at the couple's home in Los Angeles.
The 29-year-old spent the night behind bars, before being released on bail after handing over $50,000. A few weeks later, he was charged with one count of felony domestic violence which he pleaded not guilty to.
Sources close to the couple told TMZ they were out drinking in Hollywood, and when they returned home, there was an altercation that turned physical.
The Sun reports police noticed marks and redness on Panettiere when they arrived at the house.
According to PEOPLE the prosecutors alleged Hickerson "wilfully inflicted corporal injury resulting in a traumatic condition". He reportedly faced court in July where a judge heard from a police officer who responded to the call. During the hearing the judge denied the motion to dismiss criminal charges and also refused to consider a lesser misdemeanour charge.
If convicted he was facing up to four years in prison – but by September the case was dismissed.
"Our office was unable to proceed because we could not secure a material witness," PEOPLE reported the L.A. County District Attorney's Office saying.
Panettiere and Hickerson began dating in August 2017 after meeting through mutual friends.
It was the same month the 29-year-old split from her former partner, Wladimir Kitschko, after nine years together. They share a daughter, Kaya, 4, who lives with her dad in his native Ukraine. 
"It is totally out of control and she has to get over this guy," a source close to the actresses' family told PEOPLE in May.
"Her friends and family have been worried about her for quite a while, and things seem to have gotten worse," the source adds. "She needs to do some soul-searching. For whatever reason, she continues this relationship, but it has done nothing but take her down lower. It's a sad situation."