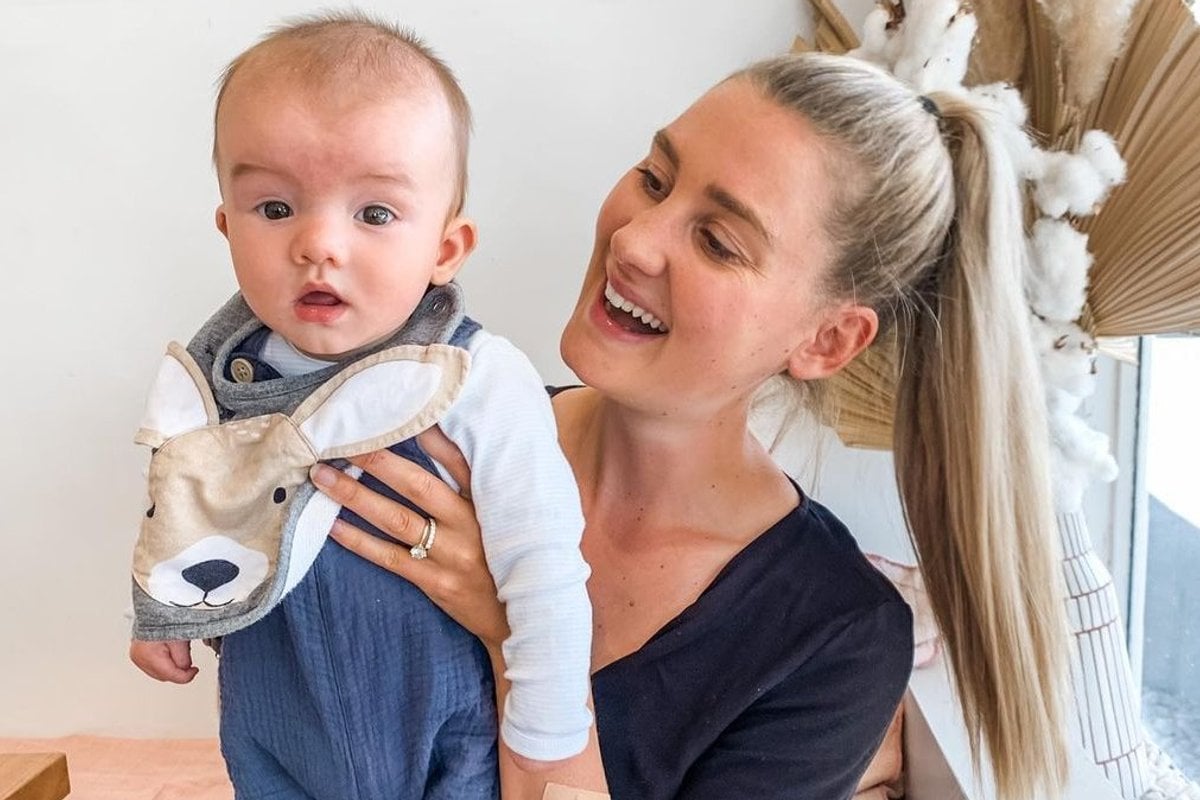 If you're looking for the perfect thing to say to a first-time mother of a very active little 10-month-old, look no further. You've found it. Tell her it's only going to get harder from here. It's what every new parent is dying to hear when they're feeling the strain of whatever phase they're currently in. 
Of course, you would be forgiven for thinking that new parents need all the warnings we can get, because this child-rearing thing is an absolute minefield. 
Despite this, we actually don't! I risk coming across as a bit of a Pollyanna here, but I honestly believe that parenting gets better and better with every new phase.
Watch: Parents of toddlers, translated. Post continues after video.
I bloody love being a mum to a one-year-old. Having a one-year-old is an absolute blast. But there's so much about it I couldn't have anticipated, even with those "helpful" warnings, before being thrown into the thick of it.
1. They're not a baby anymore, but they're not exactly a 'toddler' either.
They're generally still on two naps a day, possibly still waking multiple times in the night for cuddles, and they're smashing a bottle of milk (or a breastfeed) like a tiny suckling angel. 
It's the beautiful in between. The illusive space suspended between baby and toddlerhood. I don't have a baby anymore, that's for sure, but watching this tiny little drunk stumble around with a dummy in his mouth, uttering only a few words of coherent English, I can't exactly say I have a toddler yet either.
2. They have the attention span of a goldfish (unless they're doing something potentially lethal).
"Tah!" I've just been handed my third sock from the clean laundry pile and I'm relieved to see a game developing that doesn't involve any potential safety hazards. I take a sip from my soft drink can and then "tah!" there it is. 
The sock has been dropped, and my 12-month-old is pointing directly at my drink, exclaiming "tah!" a third time, showing that he would in fact like to be holding the sharp-edged, very full can of lemon squash. This one is on me for trying to consume a beverage in his presence without sharing. How very dare I?