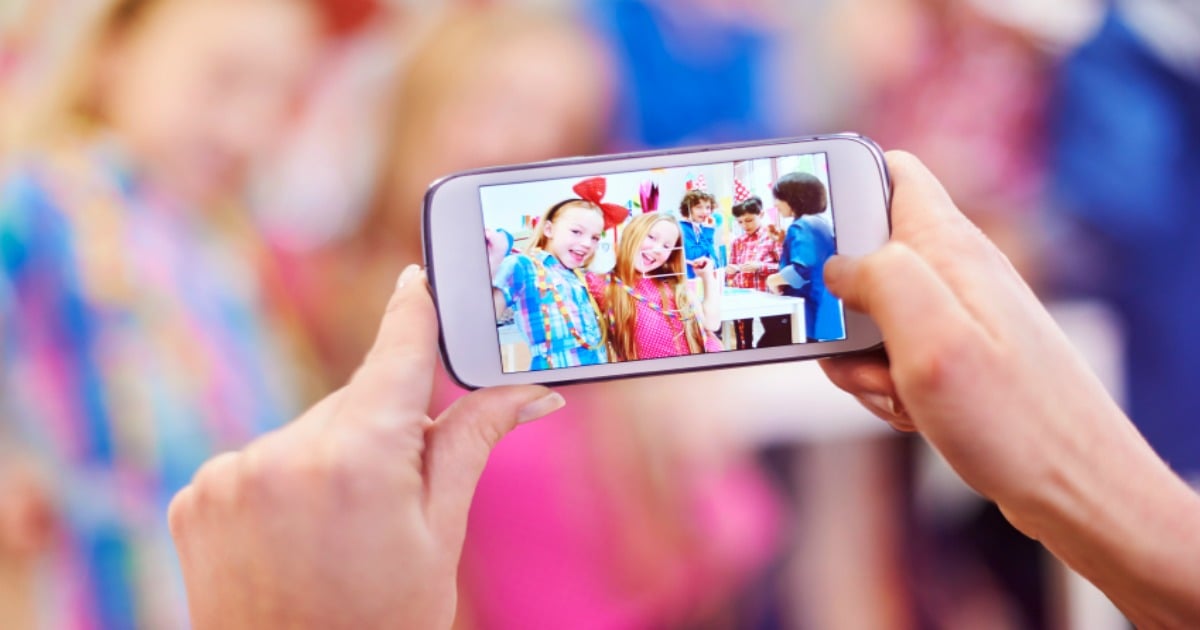 I've been husband-shamed by a Twitter troll and I'm having a whole lot of feelings about it.
For the record, I do have a husband.
But the Twitter troll who thought I didn't due to my use of a photo of just me and my children assumed I didn't, and she thought it was the perfect insult to point out that I clearly don't have a husband because I am anti-men.
And if I have had a husband in the past, she obviously thought he had't stuck around.
Here is the photo she altered to illustrate her point.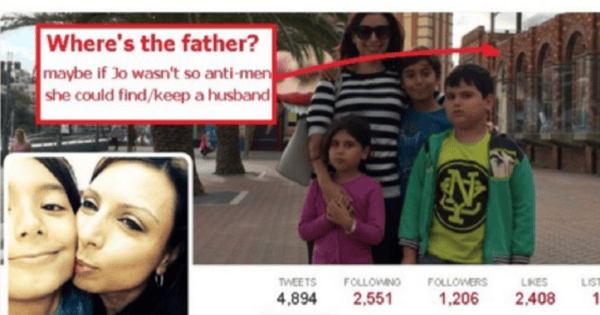 I laughed when I first saw it, then I felt a little annoyed.
Argue with me about my opinion, disagree with me about what I say, but there's no need to get personal. My writing is my work and at the end of the day, I'm just doing my job.
Then I wanted to defend myself.
I DO have a husband. He took this photo. So not only did this "man-hater" get a husband, she kept him as well!
But then, I became annoyed with myself.
Why am I defending this? Who cares if I have a husband or not.
Because whether or not a woman has or doesn't have a husband doesn't mean anything and more importantly, whether or not a woman has or doesn't have a husband doesn't increase or decrease her worth.
And that's when I became really upset.
MM Confessions: When you knew it was time for a divorce. Article continues after this video.
We live in a society that programs women to constantly feel less-than. And it doesn't matter the reason, we are less-than for so many reasons.
Because of our looks.
Because of our jobs.
Because of our relationships status.
Because of the clothes we wear.
Because of every superficial thing that has absolutely nothing to do with our worth.
The article I wrote that prompted this Twitter troll attack was called Don't blame parents who won't let men babysit their children. We'd do anything to protect them. 
You can read it by clicking here.