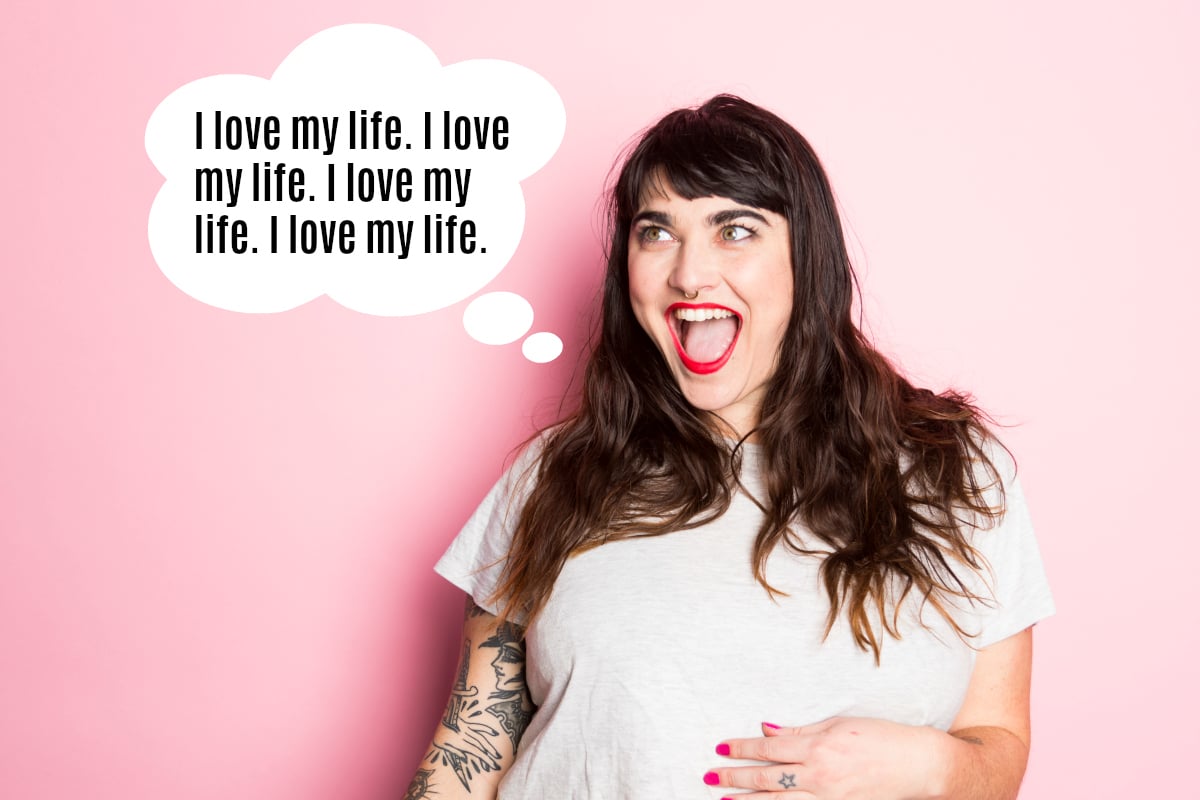 Picture this: You're 16 again.
With a face full of sore pimples and some metal braces in your mouth, you're terribly busy trying to get away with wearing your school dress above the knee and wondering if the person you like likes you back.
You're also grappling with some intense, hormone-fuelled emotions, might not have that many friends and you think you're ugly. It was a great time, being a teenager, wasn't it?
Now, imagine a scientist in a lab coat walking up to your teenage self and telling you this, right here and now, is the happiest you'll ever be in your life. Well, until you get to 70.
This sums up the findings from a new happiness survey and sorry, but we're calling bullsh*t.
Side note – here are some science-approved hacks to feel happier, fast. Post continues after video.
According to the intelligent, studied folks behind a Resolution Foundation paper published on Wednesday, data proves people have the 'best wellbeing' two times in their lives.
Once at 16, and again at 70.
It's a curve, you see. The research found people tend to be happier, more satisfied and feel a greater sense of self-worth in their teens and later in life.
We imagine their data to look something like this: