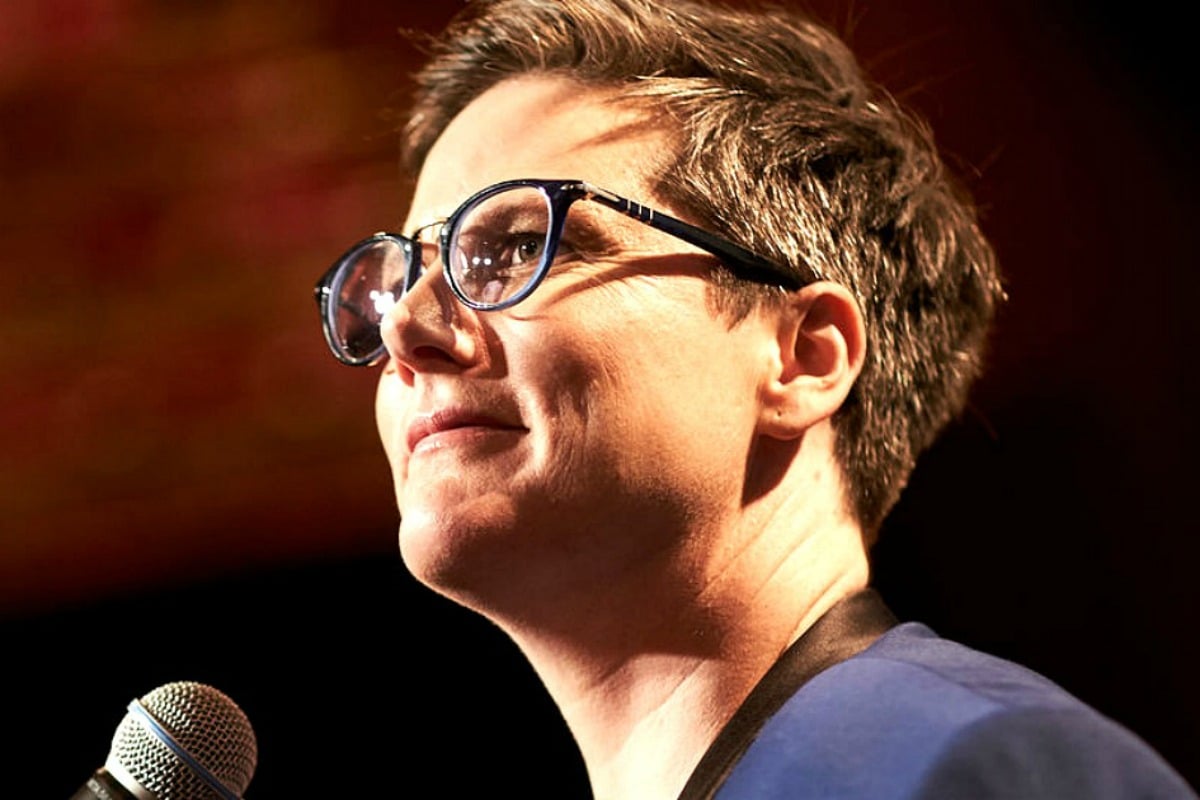 Hannah Gadbsy is finally heading back to the stage.
Although the Tasmanian comedian announced she was retiring in her critically-acclaimed Netflix stand-up special Nanette last year, the comedian has announced a brand new show titled Douglas.
In an Instagram video shared earlier this morning, Gadbsy joked about her decision to stay in comedy despite her concerns about the nature of stand-up comedy, adding "I don't have any other skill-sets".
Speaking to The Hollywood Reporter, Gadsby explained further her decision to remain in comedy.
"My whole life and world changed, so there's no real reason to change absolutely everything. There's a certain amount of comfort in going back on stage in an environment I'm somewhat familiar with," she told the publication.
"After what I did with Nanette, I'm not going backwards; I'm going to keep pushing forward – and probably upsetting some comedy purists again. We can't please everyone!"