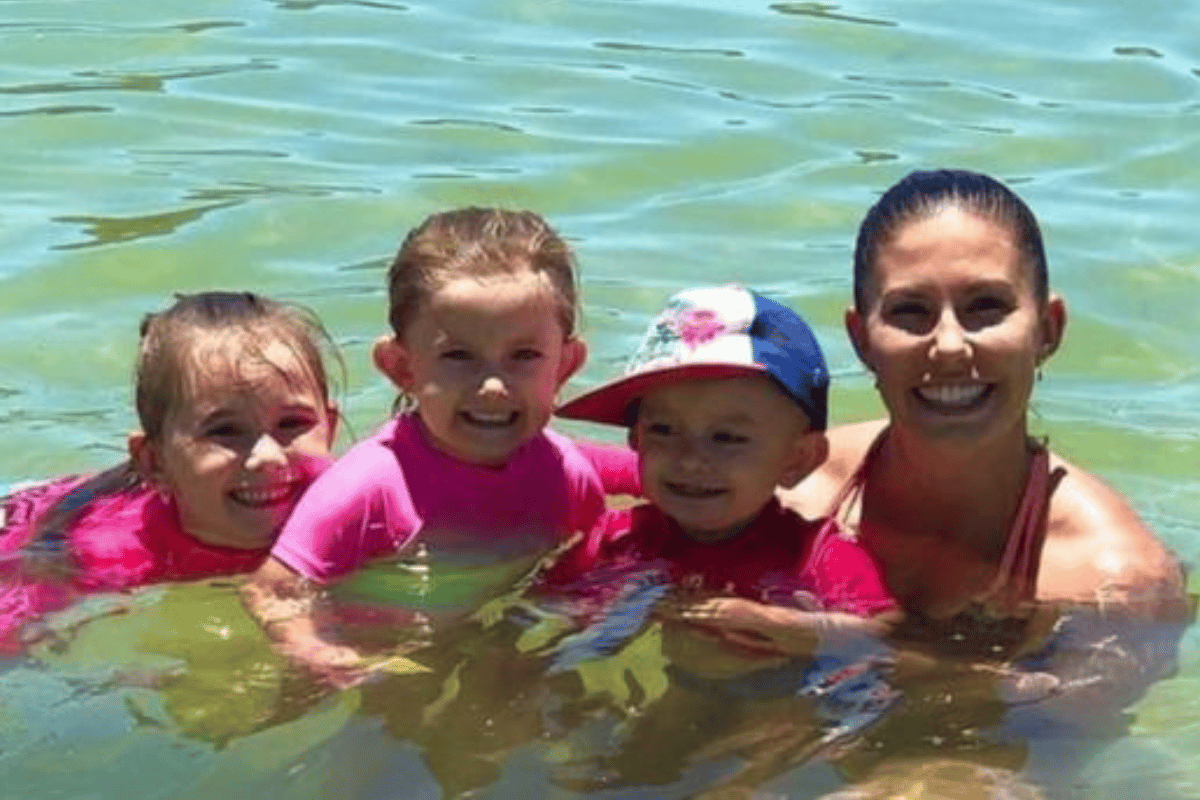 Warning: This post deals with domestic violence and may be triggering for some readers. 
It's been two years since Australia learnt the name Hannah Clarke and those of her three children Aaliyah, Laianah, and Trey. 
The 31-year-old Brisbane mother and her children were killed when her estranged husband, Rowan Baxter, doused her car in petrol and set it alight in Camp Hill, in Brisbane's south, on February 19, 2020. 
That morning, around 8.30am, Clarke, and Aaliyah, six, Laianah, four, and Trey, three, had just left her parents' Camp Hill home on a typical school run when Baxter climbed into the passenger seat of her car armed with a knife and can of petrol.
The children tragically died in the car fire, while Hannah suffered burns covering 97 per cent of her body and died a few hours later in hospital. Baxter died on the footpath with self-inflicted wounds.
This month, an inquest into the deaths of Clarke and her children begun in Brisbane, with the court hearing from witnesses, emergency responders, and friends of both Clarke and Baxter over two weeks. 
Women and violence: The hidden numbers. Post continues below. 
The inquest's goal has been to determine if anything could have been done to prevent Clarke and her children from being killed and will consider any contact her and Baxter had with domestic violence services. 
"The evidence will shine a spotlight on this form of domestic violence; a form which is subtle and nuanced, even imperceptible to all but the most expert eyes, yet has devastating consequences," Dr Jacoba Brasch QC previously told the coroner.
Clarke's father, Lloyd Clarke, said outside court he hoped the inquest would provide some answers. 
"We're just hoping that we can work out where the system let Hannah and her children down," he said.
"And they can put procedures in place and move on, so people won't have to go through this terrible thing."