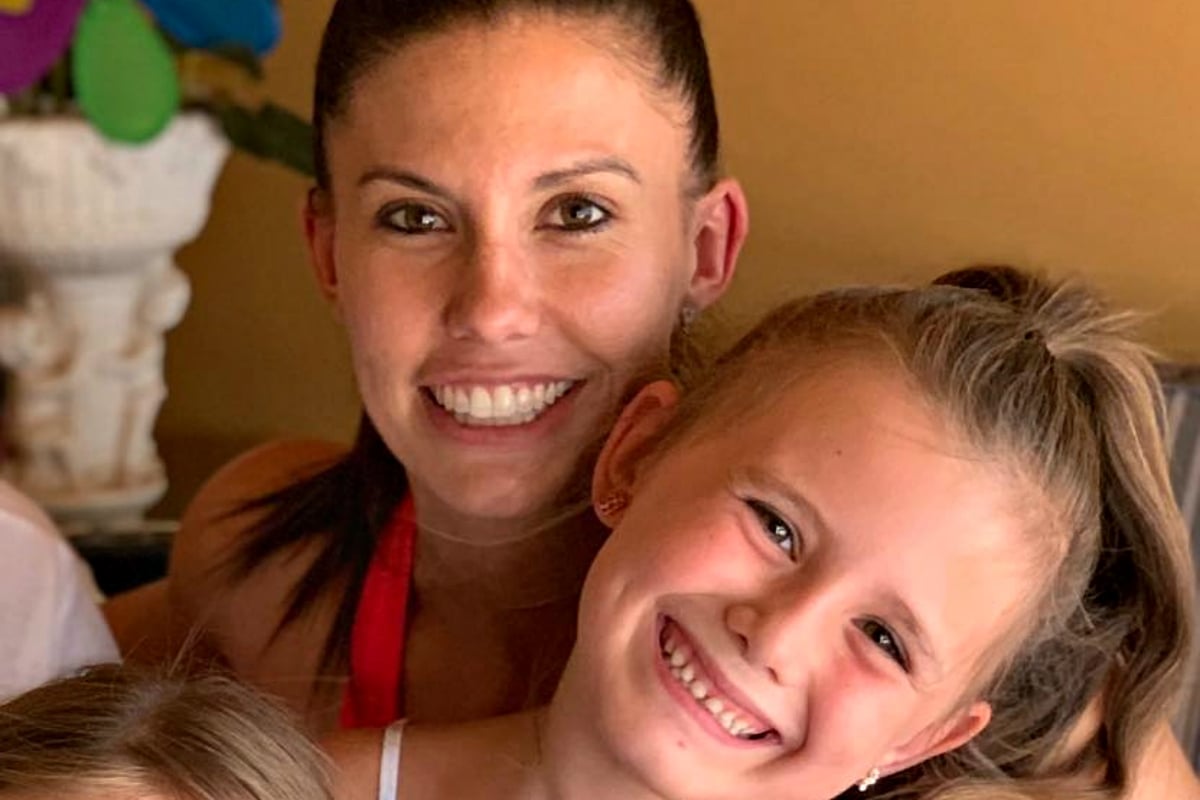 If you or someone you know is impacted by domestic violence, call 1800RESPECT on 1800 737 732. In an emergency, call 000.
This post deals with domestic violence and might be triggering for some readers.
Despite increased awareness and understanding of domestic violence, the same questions are asked of victims, again and again.
"Why did she put herself in a dangerous situation?" "Why didn't she leave?" 
Hannah Clarke had left.
According to relatives, the Brisbane woman had scooped up her three children and moved from their family home in Carindale in December. It seems she had the resources and the support system that so many lack. Even then, it wasn't enough.
The 31-year-old and her children — Lainah, 6, Aaliyah, 4 and Trey, 3 — died this week from injuries sustained in a car fire allegedly lit by Hannah's estranged husband.
Watch: The hidden numbers of domestic violence… Post continues after video.

On Wednesday morning, emergency services were called to a quiet street in the suburb of Camp Hill to reports of a car engulfed in flames and people trapped inside. What should have been an ordinary school run appears to have become the sickening scene of family violence. The children died in that car, Hannah died overnight in hospital, and the man who claimed to love them died on the footpath with self-inflicted wounds.
Allegations of previous abuse have been drip-fed to the media. There are reports of repeated physical violence, and her family have spoken about helping her escape the relationship.
So yes, it seems Hannah had left. But as it does for so many, the danger followed.
One of the most at-risk times for a person in an abusive relationship is when they leave. It's one of the few black-and-white aspects of the immensely complicated issue of domestic violence.
In 2018, The Australian Domestic and Family Violence Death Review Network published research into intimate partner homicides in Australia over a four-year period. They looked specifically at the 152 killings that followed an identifiable history of domestic violence. And they found that almost half of the men who killed a former female partner did so within three months of the relationship ending.
Why?
Domestic violence is typically an exercise in coercive control — a pattern of behaviour designed to trap a person in a relationship.
Listen: A former abusive husband shares what changed him.

As Moo Baulch, CEO of Domestic Violence NSW, previously told Mamamia, "Domestic violence is not just about broken bones and bruises and visits to the accident and emergency department. It's a pattern of abuse of power and control usually felt by one partner over another, and there may be a number of different sort of types of behaviour that are occurring."