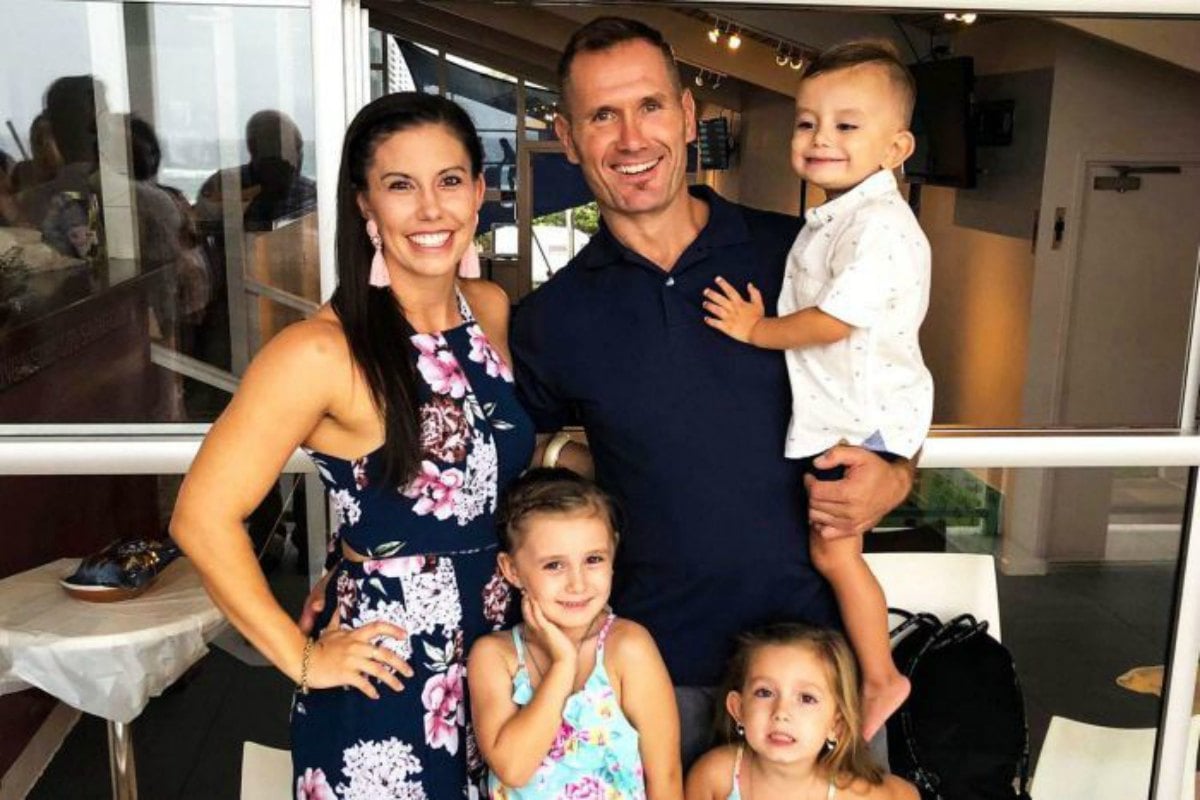 This post deals with violence and might be triggering for some readers.
A Brisbane mother and her three children have died from injuries sustained in a car fire allegedly lit by their dad and husband, who also died from self-inflicted wounds.
Former NRL player Rowan Baxter is accused of dousing the car in flames at 8:30am on Wednesday morning in Camp Hill, while his wife Hannah, 31, and their children Laianah, 6, Aaliyah, 4, and Trey, 3, were inside.
The children died at the scene, but Hannah passed away in the early evening after being taken to hospital with significant burns. Witnesses told the ABC they heard the mother-of-three yelling "he's poured petrol on me," as she jumped from the vehicle.
WATCH: A witness talks to The Today Show. Post continues after video.
Another witness told AAP "it sounded like a gas cylinder explosion. It was just horrible, multiple explosions, very loud."
According to The Courier-Mail, Rowan stabbed himself in the torso at the scene and died from his injuries. The publication also reports that as witnesses rushed to try and stop the flames, he told them: "stop putting it out."
Detective Inspector Mark Thompson said yesterday: "I've seen some horrific scenes – this is up there with some of the [worst]. It's a terrible thing to be presented with."
Paramedic Adrian Tong said seven vehicles with first responders and doctors were sent to the scene. Another bystander was also taken to hospital with facial burns after trying to come to the children's aid.
Police and emergency services were horrified by the tragic scene with first responders given counselling and the rest of the day off.