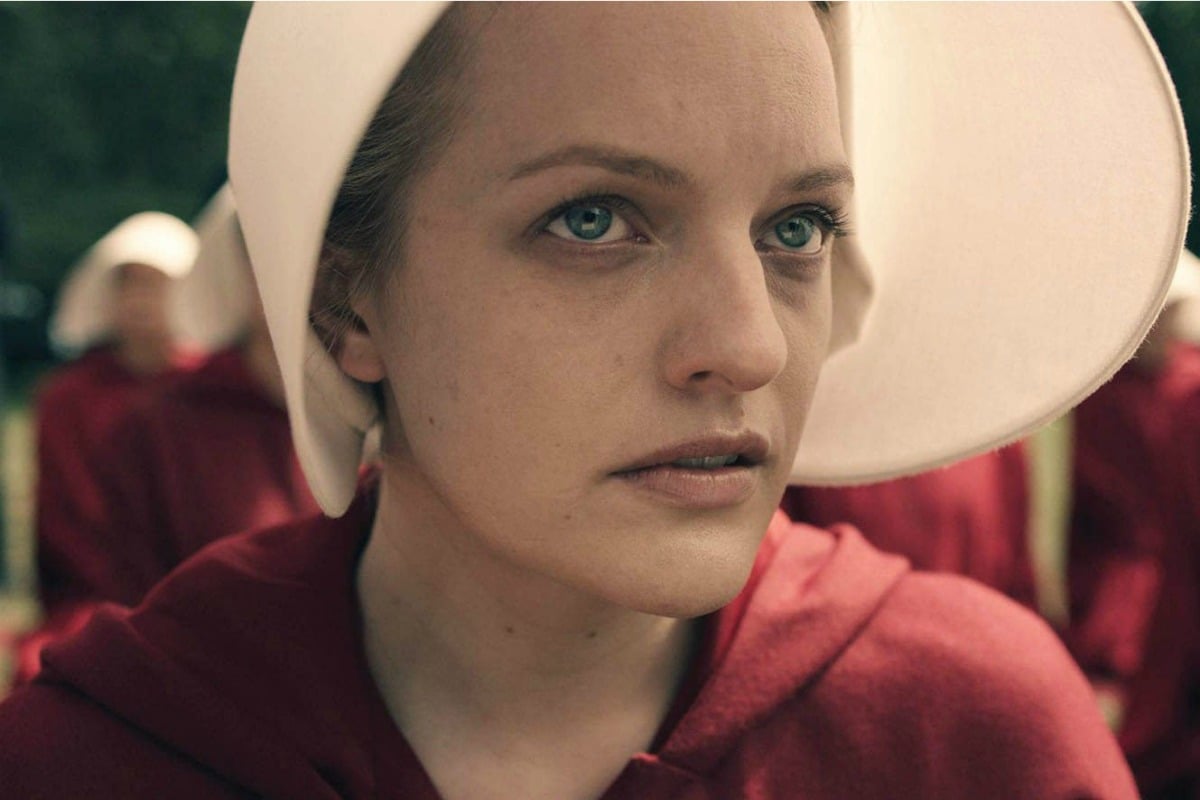 Warning: This article contains MANY spoilers for The Handmaid's Tale season three. If you're not caught up yet, bookmark us and come back once you're ready to properly debrief. Ready? Let's go!
From the moment the long-awaited third season of The Handmaid's Tale kicked off, the theories of what might go down next in Gilead having been rolling in thick and fast.
If you've been keeping up-to-date with your episodes, you'll know that June decided to stay in Gilead and resist from behind enemy lines, in the hopes of retrieving her eldest daughter Hannah.
Watch the trailer for The Handmaid's Tale season three below. Post continues after video.
Her choosing to stay has given us an insight into what's happening with some of the major characters, and frankly we cannot wait.
While we wait for the rest of the season to unfold, the wonderful people of the internet have some theories about what might happen next and we're most certainly here for them.
If you're a super fan who doesn't mind a spoiler or two, you'll want to wrap your eyeballs around them, too.
Here are 9 of the best from various people lurking around the internet.
1. Nichole isn't actually Nick's daughter.
As we saw in last week's episode, the fight for Nichole is well and truly underway, and while we're prrreeeettty sure Nick is her father, we haven't actually seen a paternity test.
Redditor bethesong thinks a plot twist could be on its way: "My fear is that is that the baby is miraculously Fred's baby as a plot twist, and Nick will be taken to the wall for sleeping with a handmaid."
We truly hope this is not the case.
 

View this post on Instagram