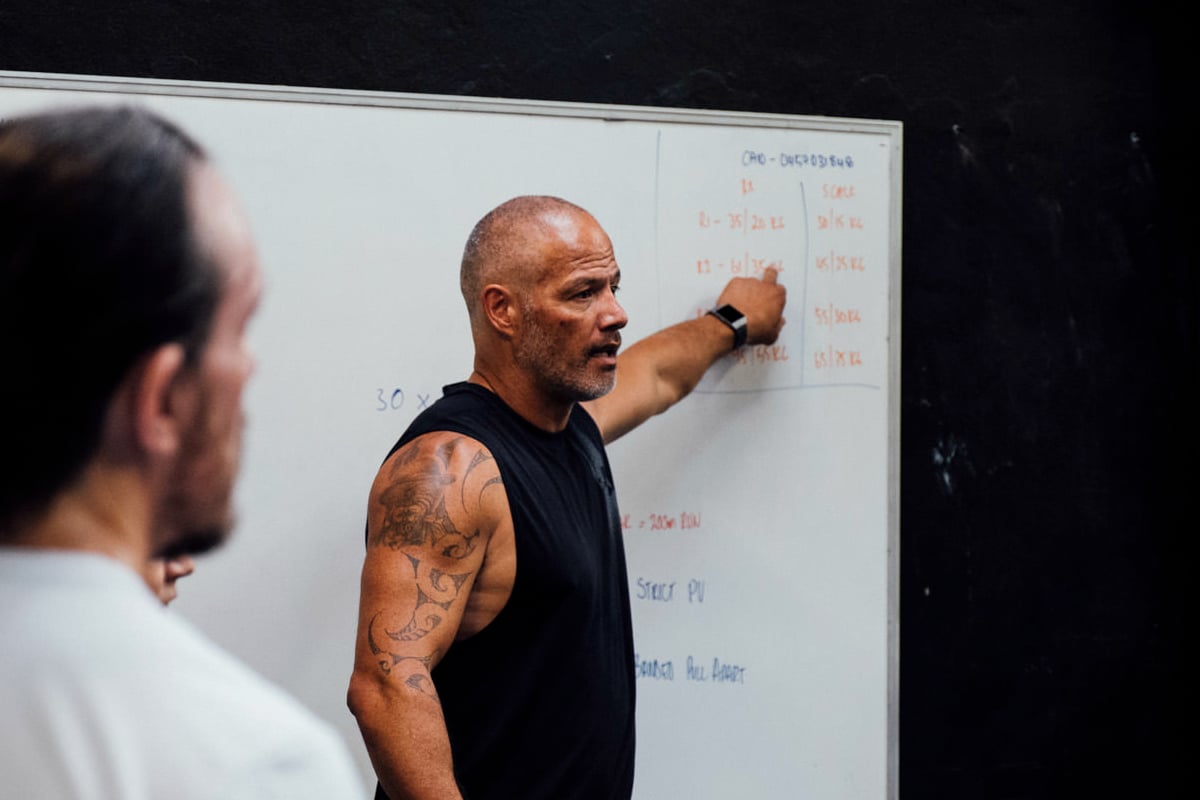 Australian states and territories are gradually winding back life-saving restrictions designed to curb the spread of COVID-19. Pubs, clubs and restaurants are beginning to reopen, as are beauty salons and public parks and outdoor pools.
But with gyms still shut across most of the country, many in the fitness industry claim they're being unfairly left behind.
Among them is Darren Tahu, the co-owner of Crossfit Kia Kaha, a gym in Maroubra in Sydney's eastern suburbs. The facility ran classes with an average of 15 people before being forced to shut in late March.
Watch: While gyms are closed, here are some exercises you can do anywhere.

While Tahu understands the need to keep people safe from infection, he's watched on, baffled, as governments have allowed other industries to open before his.
"'Why' is probably the first word that came out of my mouth," he told Mamamia. "I just cannot see the logic… A one-on-one session gym is probably the safest you're going to get versus someone doing your nails or cutting your hair or having 50 people in a pub.