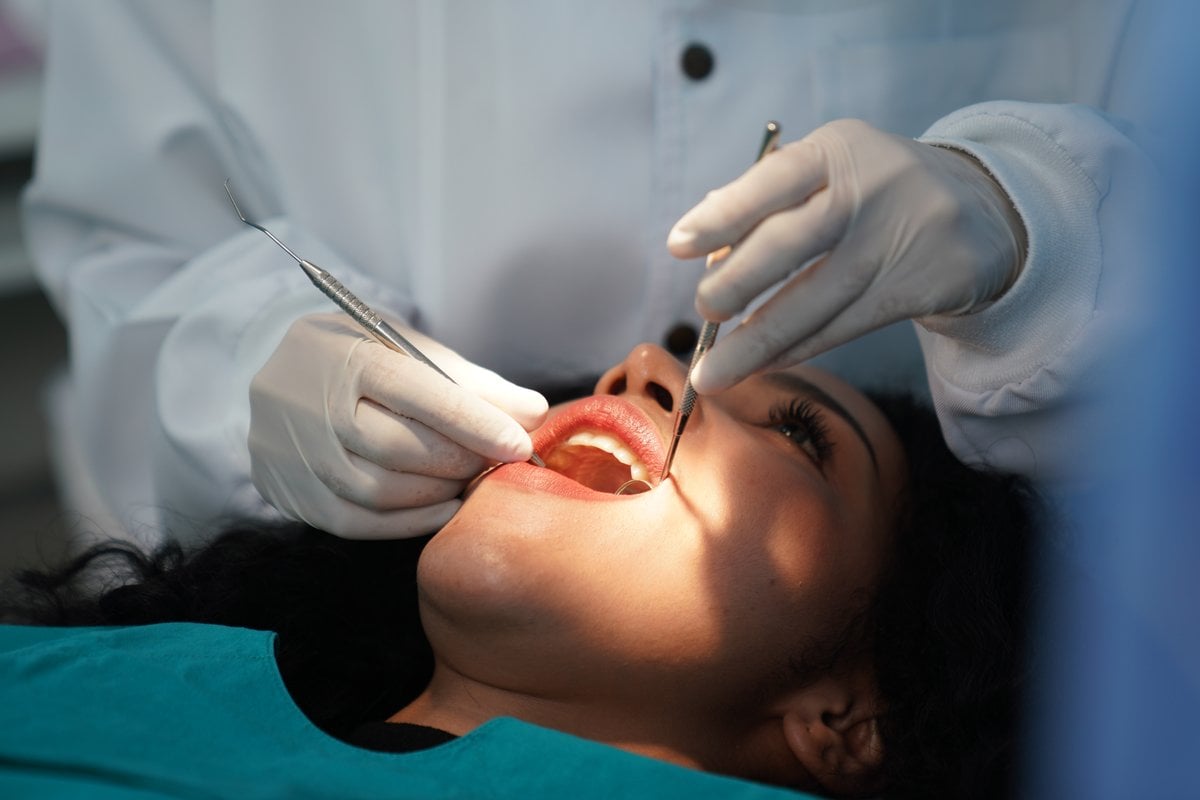 Most people have that one niggling thing. You know — the one chief concern you kinda wish would just... bugger off. Persistent acne. Crooked teeth. Hair that never sits right.
For Leanne, it's always been her gummy smile.
"It's something I've felt self conscious about since... forever," she shared with Mamamia. "I've always avoided smiling in photos or usually just smile with my lips closed, because my gums are always all I can see. They've been that way since I was young."
Watch: When you've got something in your teeth. Post continues below.
For her 30th birthday, Leanne got herself a "gummy smile makeover."
And yes, this is a real thing.
The process? Laser surgery to remove excess gum.
"I could smell my gum burning away," shared Leanne. "But the results made it so worth it. I finally feel confident and have not stopped smiling!"
Cool cool cool.
We just....
....you can smell your burning gums??
We need to talk about gummy smile laser treatment. As a matter of urgency.
To find out more, we spoke to cosmetic dentist Dr Aodhan Docherty from About Smiles and asked him everything to know about gummy smile makeovers.