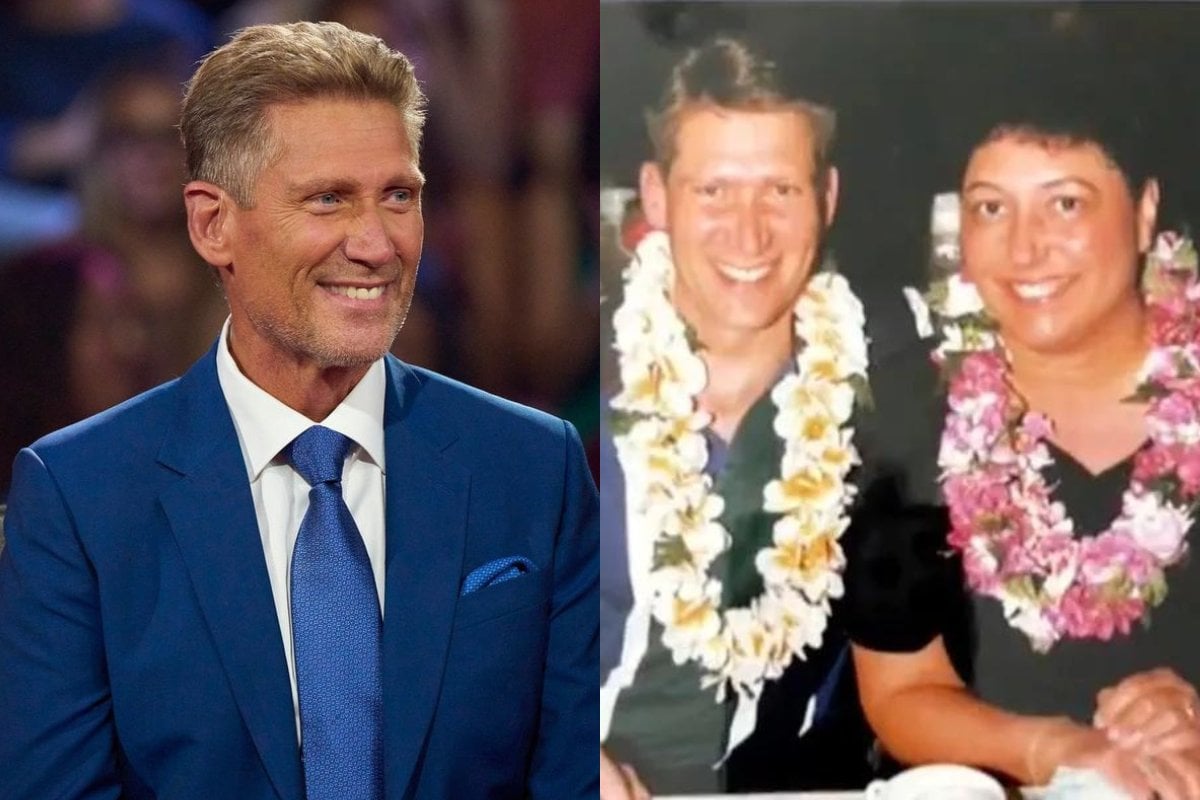 Seventy-one-year-old widower Gerry Turner will star as the very first 'Golden 'Bachelor' when the season premieres next month in the US.
The father of two daughters and grandfather of two college students is excited about the next phase of his life and the potential of finding love.
"It's never too late to fall in love again," Gerry (pronounced Gary) said recently on Good Morning America (GMA).
"Don't give up, there's always possibilities."
Watch: The US Golden Bachelor trailer. Post continues below.
The active and social gentleman from Indiana who loves "hosting barbecues, playing pickleball, cheering on his favourite Chicago sports teams, four-wheeling, and spending time with friends and family," is looking for a woman he can share an action-packed life with.
"I'd love it if I found a partner who is high-energy," Gerry said. "Someone who maybe plays pickleball; someone who maybe plays golf."
While Gerry and his family look to the future, he was happily married for 43 years to his high school sweetheart Toni, and together they raised their daughters, Jenny and Angie.