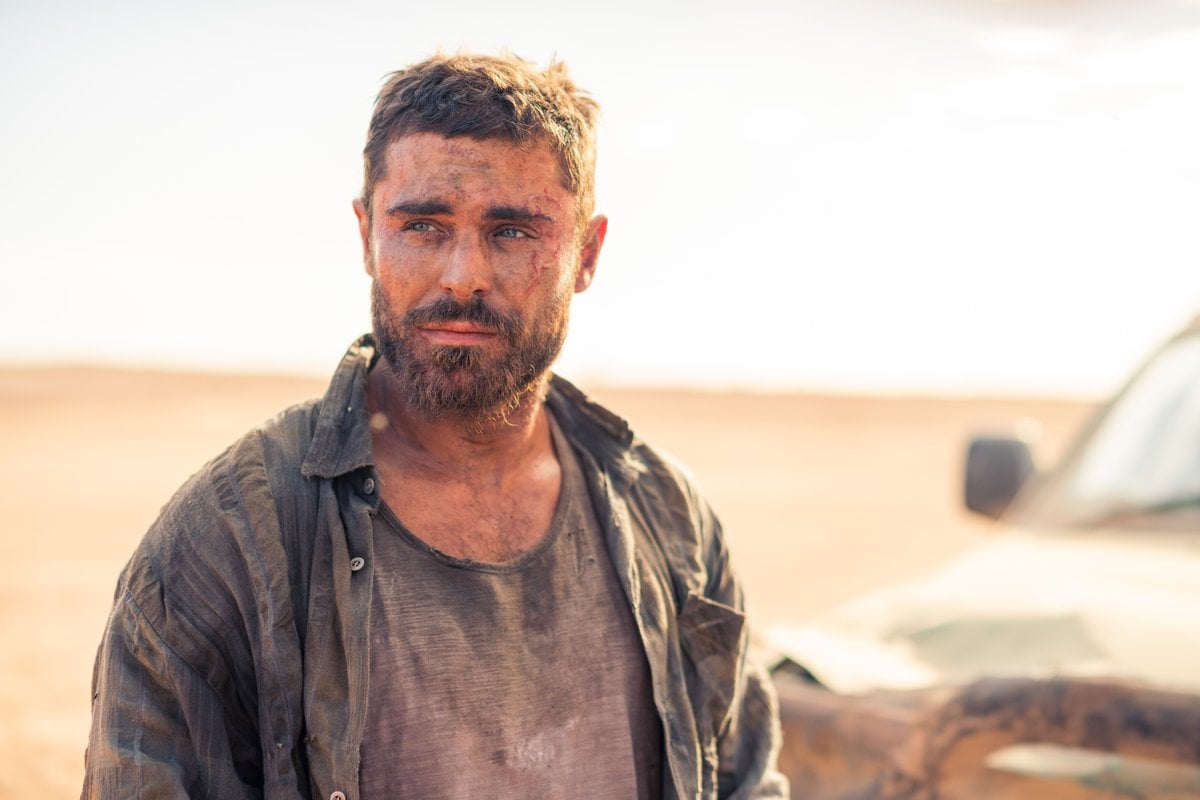 We've seen Zac Efron in a lot of movies, but we've never seen him this... dirty.
Stan has released the first trailer for its latest original film Gold, starring The Greatest Showman and Baywatch star in his first Aussie production as a man who stumbles across the biggest gold nugget ever found.
Efron joins the cast alongside AACTA Award-winning stars Susie Porter (Ladies in Black, The Second), and Anthony Hayes (Animal Kingdom, The Light Between Oceans, War Machine), who also directs, co-stars and co-wrote Gold with Polly Smyth.
Watch: The trailer for Stan Original Film Gold. Post continues below video.
Set against the backdrop of a vast, unique and unforgiving landscape, Gold is a survival thriller about greed and the lengths people will go to secure themselves a fortune.
Efron and Hayes play two strangers who discover a huge nugget of gold while travelling through the desert, and quickly begin to dream of their immense future wealth. 
As their initial attempts to excavate the gold fail, Hayes leaves to secure heavier equipment.
Efron's character must stay behind and endure the unforgiving desert environment, dangerous animals and hostile intruders, while also dealing with the increasing suspicion that he's been abandoned, left to die in the inhospitable elements.