Returning to work one week after giving birth is something I did, but I wouldn't recommend it.
I grossly underestimated what a physical toll labour takes on your body and I still feel a sense of guilt for the valuable bonding time I lost with my son, Lucas, which I won't get back.
I was an ICU nurse who decided to try my luck at entrepreneurship with my partner, Alex. Together we started Black Swallow and it didn't take long for the business to take off. I fell pregnant within the first year of running our business and I needed to quit nursing to give our business the best chance at success.
I was eight months pregnant when we had outgrown our home business and we desperately needed to move into our very first warehouse. I didn't receive any maternity leave and I had several new employees who still needed my guidance. I worked up until my due date and returned to work within a week, baby in one arm breastfeeding and the other hand on the computer responding to emails.
My labour was excruciating. Lucas was 4kg and he was early. I was induced at 38 weeks with a large-sized 95th percentile baby (meaning he was bigger than 95 per cent of babies) which resulted in many stitches and damaged pelvic floor muscles.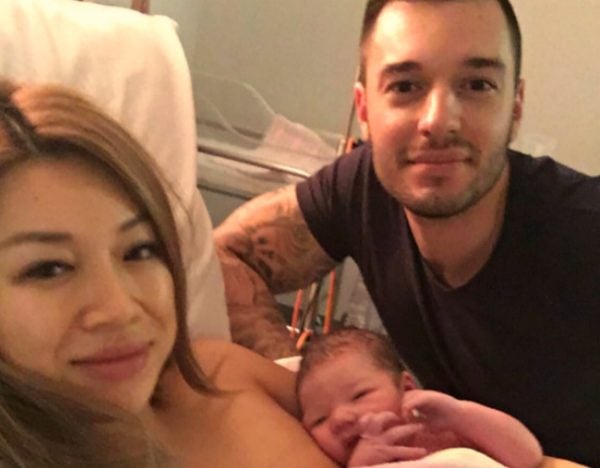 I worked long hours at the warehouse and didn't allow myself time to recuperate. The stitches took five months to heal and I'm still working on those pelvic floor muscles.
The lack of sleep drove me to a dark place and I would cry myself to sleep at night, often wondering why I was so silly to quit my stable job and start my own business.
If I had stayed at my full-time nursing job, I would've received paid maternity leave and I could've enjoyed my time being a "normal" mother at home. Financially, nursing paid all our bills and we were fairly comfortable.
However, I knew it was too late to turn back time and I had to push on to ensure my son had clean nappies and a roof over his head. I was also responsible for the full time staff that I employed and had to make sure the business was running efficiently so that everyone was paid on time.
During this difficult time, we managed to turn over $10 million in our second year of business. However, it definitely took its toll on me physically and mentally.
Tiffiny Hall shares her very rough birth story on our pregnancy podcast, Hello Bump.