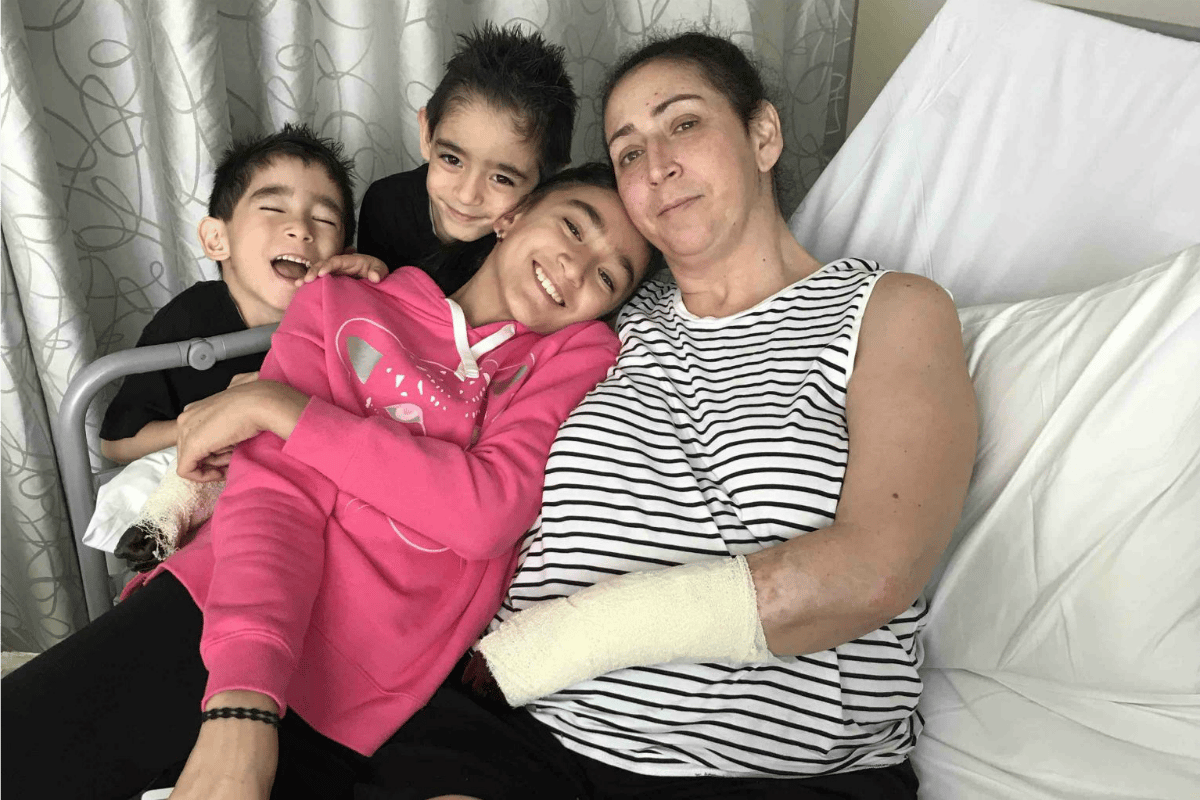 In May, Tamara Impellizzeri was admitted to hospital with pneumonia.
She was prescribed antibiotics and sent home.
But just 24 hours later, her organs began to shut down.
Tamara's lung had turned septic and before long, she was placed into a coma.
As the mother-of-seven's body attempted to fight off the life-threatening sepsis, her limbs became robbed of blood flow and within days it was clear that she would have to lose some of her limbs.
Speaking with Lisa Wilkinson on The Project, the 42-year-old explained what it was like waking from the coma to learn that she would lose her feet and her left hand.
"I came out of the coma and there it was – it was black up to my elbows, it was black up to my knees," she said.
"When I went back to sleep, it was probably the scariest. [I had] a lot of nightmares. I still remember them, I was burning in a lot of my dreams," she continued.
"I couldn't get out. In myself, I knew I couldn't walk but in reality, I didn't know that my legs couldn't move."