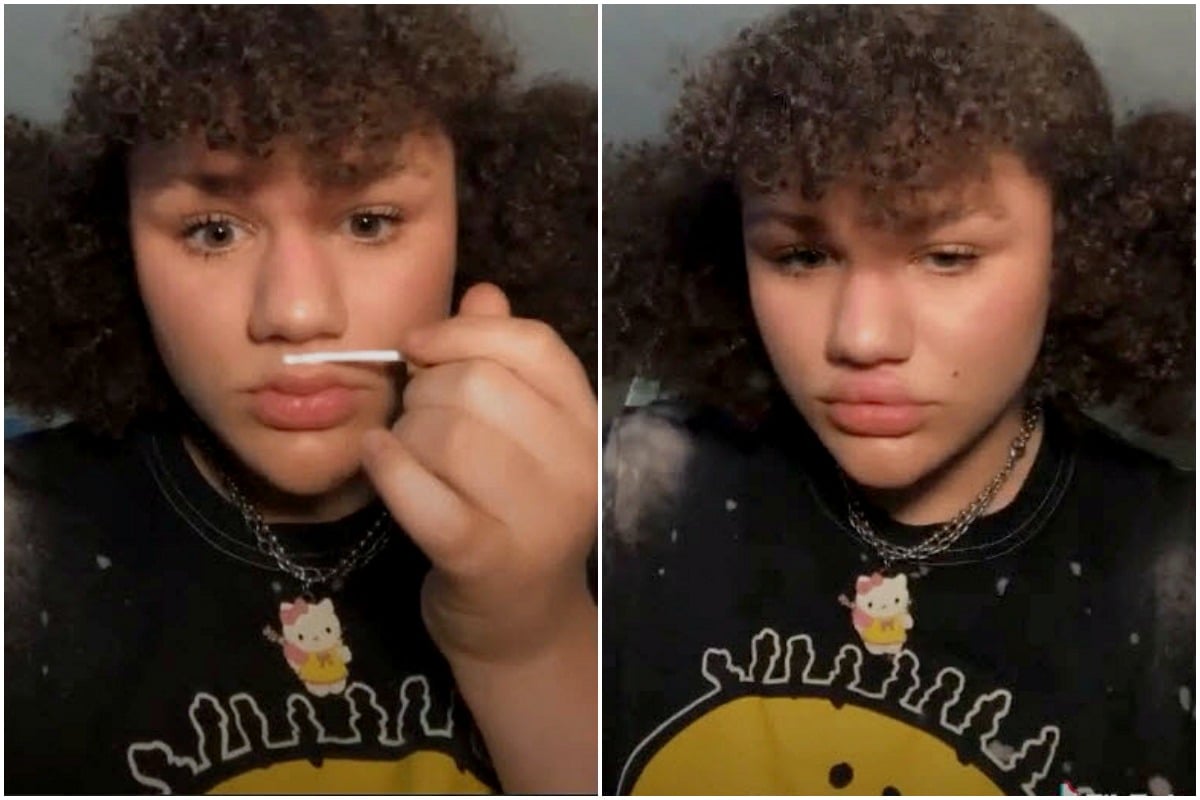 The eternal quest for full, pillowy, Kylie Jenner-esque lips has finally (hopefully) reached peak ridiculous. Because women are now using glue to stick their top lip to their faces to make their lips look bigger.
Yes, gluing.
The trend started on young-people's social media platform, TikTok (it's like a mixture between Instagram, Snapchat and Vine), leaving anyone over the age of 22 confused, and a little alarmed.
The first example we can dig up is of TikTok user @gnarlysinner who shared a video of herself applying eyelash glue to her face, before swiping on a nude liquid lipstick in order to accentuate her pout.
Watch women use eyelash glue to create the appearance of bigger lips below. Post continues after video.
For those interested in the specific process… here it is: