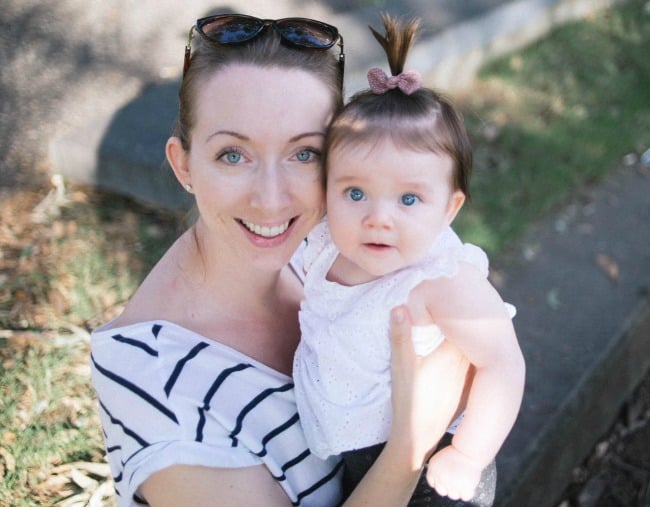 Natural. Drug-free. In the water. And only 12 hours long. Catherine Harry had what many would consider to be a "perfect" birth. But it made her first months of motherhood hell.
"Medical professionals would say it was textbook. I breathed my baby out into the water calmly, with no drugs… And I still ended up like this." By "this", Ms Harry is referring to the emotional and physical trauma she was left to nurse, with lifelong consequences.
Ms Harry's memories of her labour are that it was easy and straightforward. She did feel a "ripping" sensation right as her daughter was crowning, but when her doctors later checked her, they told her she had only a mild prolapse and first degree perineal tear – nothing to worry about.
"Early on I thought something was not quite right, but people kept saying I was completely normal. I couldn't walk, I couldn't sit down because I was in so much pain," she told Mamamia.
"Three days postpartum I pushed to get to breastfeeding class. Some women had given birth 24 hours ago and were sitting on wooden chairs with their legs crossed. I needed a cushion, and even that was painful. I lost the end of the class because I had to leave, I was in that much pain."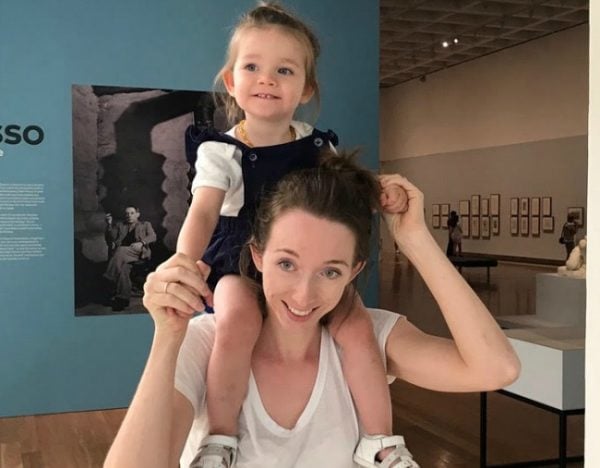 Ms Harry couldn't escape the memory of a distinct feeling of tearing. Eventually, when her daughter Michelle was four-months-old, she sought advice from a different specialist. She was told she likely had a levator avulsion, which meant her pelvic floor muscles had been pulled off the bone, leaving her pelvic organs exposed and putting her at high risk of severe prolapse.