Let's all agree on something up front – every birth is incredible, and any photo that captures the moment where a new life comes into the world is amazing.
Since the rise of birth photography as an industry, we've a series of mind-blowing birth photos that have moved us, shocked us, and even brought us to tears.
But this photo of a water birth by photographer Marijke Thoen of a sister meeting her new sibling takes things to a whole new level.
(And just quietly… if you have a tendency to choke up, you might want to get the tissues ready).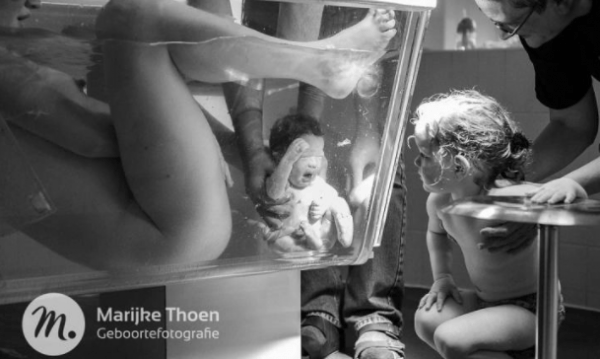 It's hard to put our finger on exactly what we love best about this photo: the ethereal lighting, the absolute lack of self-consciousness, or the expression on that tiny baby's face.
Listen: Rebecca Judd's husband recounts his side of the story from her various births. Post continues after audio.