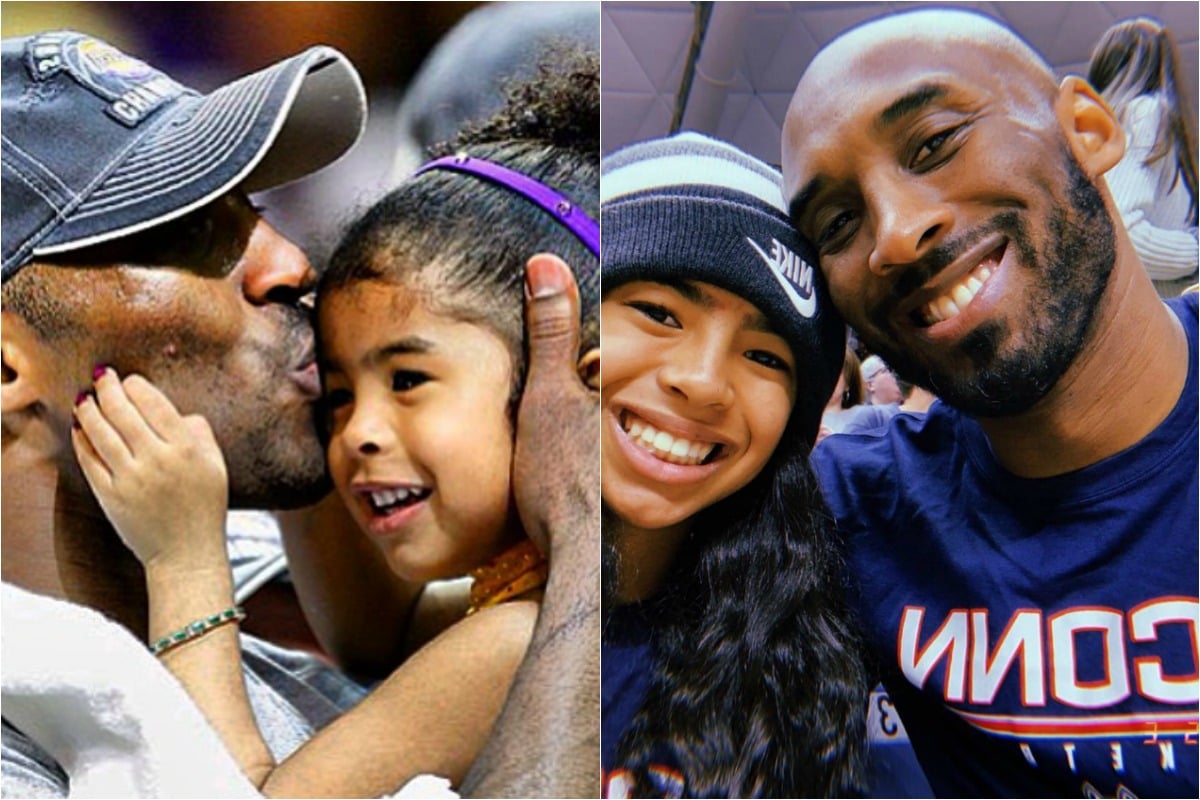 Gianna "Gigi" Bryant was well on her way to carrying on her dad's basketball legacy, when she died alongside him in a helicopter crash on the weekend.
The 13-year-old was the second oldest of Kobe Bryant's four daughters with wife of 20 years Vanessa Bryant, and was a talented player in her own right.
"The best thing that happens is when we go out and fans would come up to me and she'll be standing next to me and they'll be like, 'You've gotta have a boy, you and V gotta have a boy. You gotta have somebody to carry on your tradition, the legacy,' and she's like 'Oy, I got this," Kobe told Jimmy Kimmel Live in 2018.
Here's a snippet from the show. Post continues after video.
Born on May 1, 2006, Gigi showed her competitive nature at a young age.
Speaking to the New Yorker in 2014, Kobe recalled playing a game of Candyland with a three-year-old Gigi. When he won the game, she knocked over the game board and he remembered thinking: "S***, the kid's like me".
When Gigi was about six, and her older sister Natalia was around eight, their parents announced their divorce. But two years later in 2013, they called it off and went on to have two more girls, Bianka Bella Bryant in 2016 and Capri Kobe Bryant last year.
Natalia just turned 17, and there are reports on Twitter that she had an asthma attack and had to be taken to hospital after learning about her dad and sister's deaths.
There has been no official statement or word from the Bryant household as they come to terms with their immense loss.