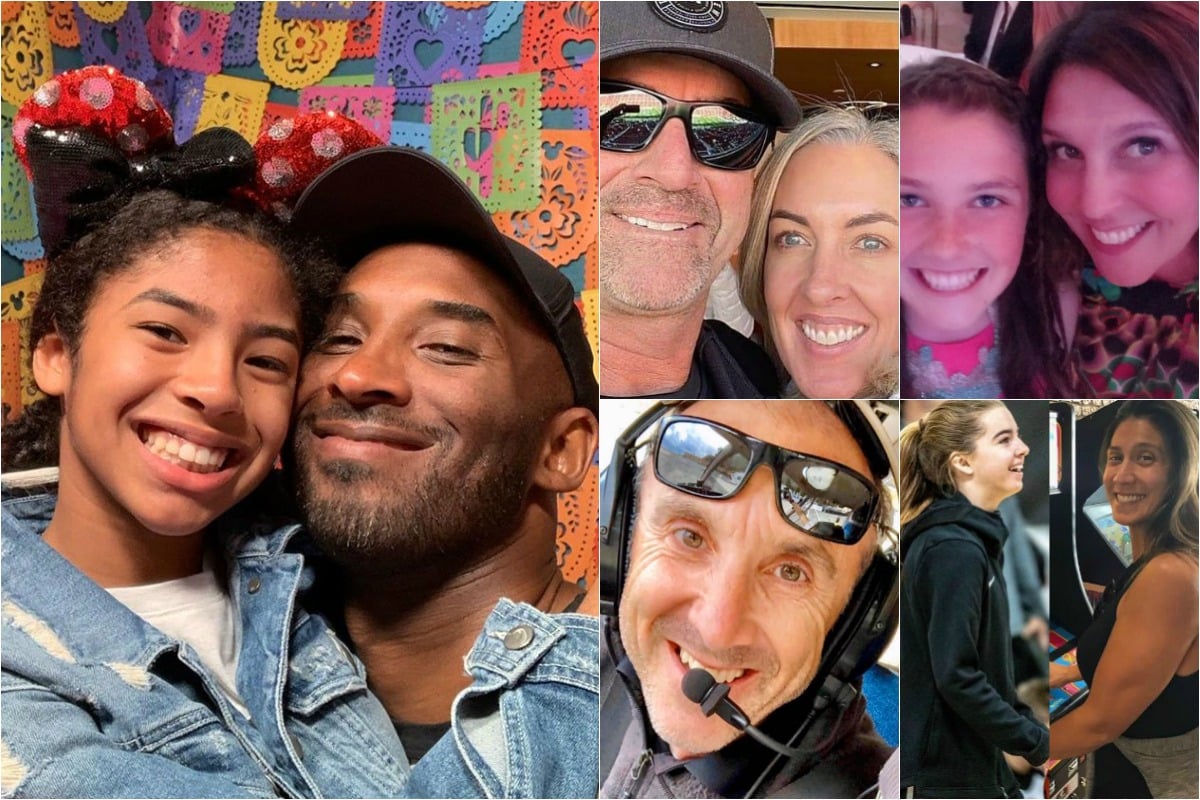 There's been an outpouring of grief for NBA great Kobe Bryant, and his 13-year-old daughter Gigi, who died in a helicopter crash over the weekend.
Now the seven other victims of the crash have been named.
The group of sports coaches, parents and teenage peers of Gigi were on their way to basketball practice when the chopper crashed into the side of a mountain in California at 9:45am yesterday.
The Calabasas crash site was 500 metres from the home of reality TV star Kourtney Kardashian.
Here's Matt Mauser talking about one of the victims his wife Christina. Post continues after video.
In a press conference yesterday, LA police confirmed the weather at the time of the crash didn't meet their minimum standards for flying, but the pilot of the helicopter had been given special clearance to fly in the thick fog.
NBC reports federal investigators will be looking into the poor flying conditions, the possibility of human error or a technical malfunction to work out the exact cause of the crash.
The Daily Mail reports the nine bodies are yet to be retrieved due to the difficulty of the crash site location.
Here's everything we know about the victims.
Kobe Bryant, 41, and Gigi Bryant, 13.