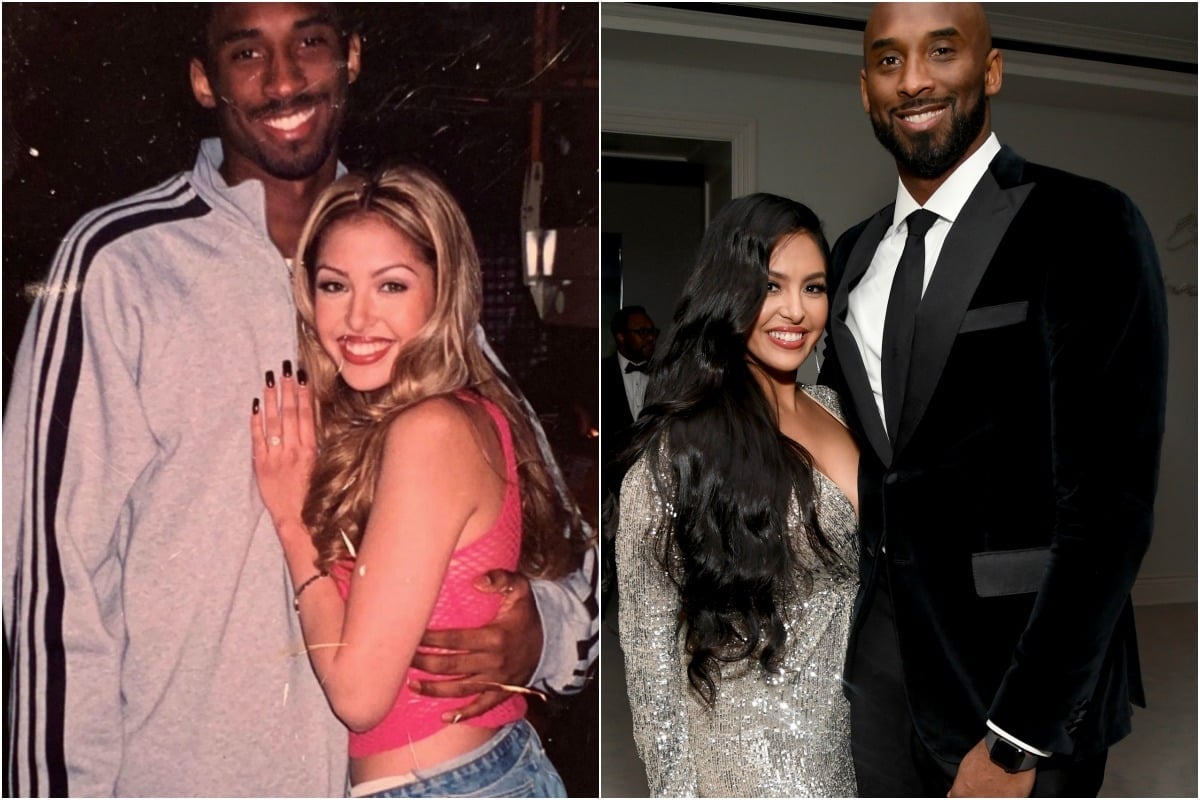 On Vanessa's 18th birthday, she said yes to marrying Kobe Bryant.
A then 21-year-old Kobe was a rising star in the world of basketball and already hugely famous. He would go on to become one of the best athletes the sport has ever seen.
READ: "An unthinkable day." NBA great Kobe Bryant and his 13yo daughter Gigi have been killed in a helicopter crash.
When they started dating in 1999, after meeting on the set of a Snoop Dog video that she was modelling in, Vanessa was only 17 and still a senior in high school. Kobe was there because he (at the time) fancied a side hustle career as a rapper.
Their relationship caused such a media frenzy, Vanessa had to miss her own prom because of the hordes of journalists staking out her campus.
Six months after their engagement, in 2001, the couple married in a low-key ceremony.
As the Orlando Sentinel reported in 2003, Kobe's parents and sister didn't attend the wedding, unhappy at how young the couple were to be making such a big commitment.