Gone are the days when I can pass of the local, dodgy fun fair off as the Sydney Royal Easter Show with my kids. They are too old for that now.
At 12, nine and seven they not only are aware the Easter Show is on every year, they have the app and countdown the days until it opens, spending hours scrolling through the list of showbags to choose two each.
I've never hated technology more.
All the while, I'm desperately saving as much money as possible in order to get us to the show, entertain us, feed us and then, finally, get our tired, broke butts home.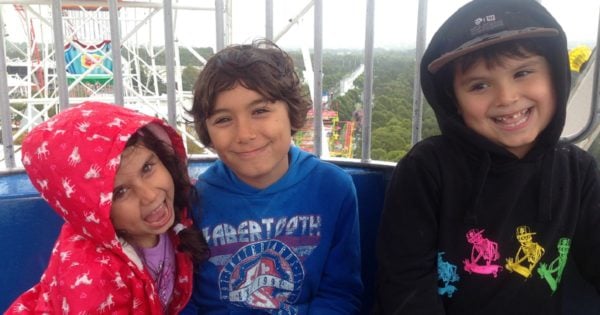 The Sydney Royal Easter Show began in 1823 as a chance for city dwellers to mingle with country folk. Run by the Argricultural Society of New South Wales, it initially centred around animals and awards, wood chopping competitions and country experiences.
Then the rides were introduced. Then the showbags.