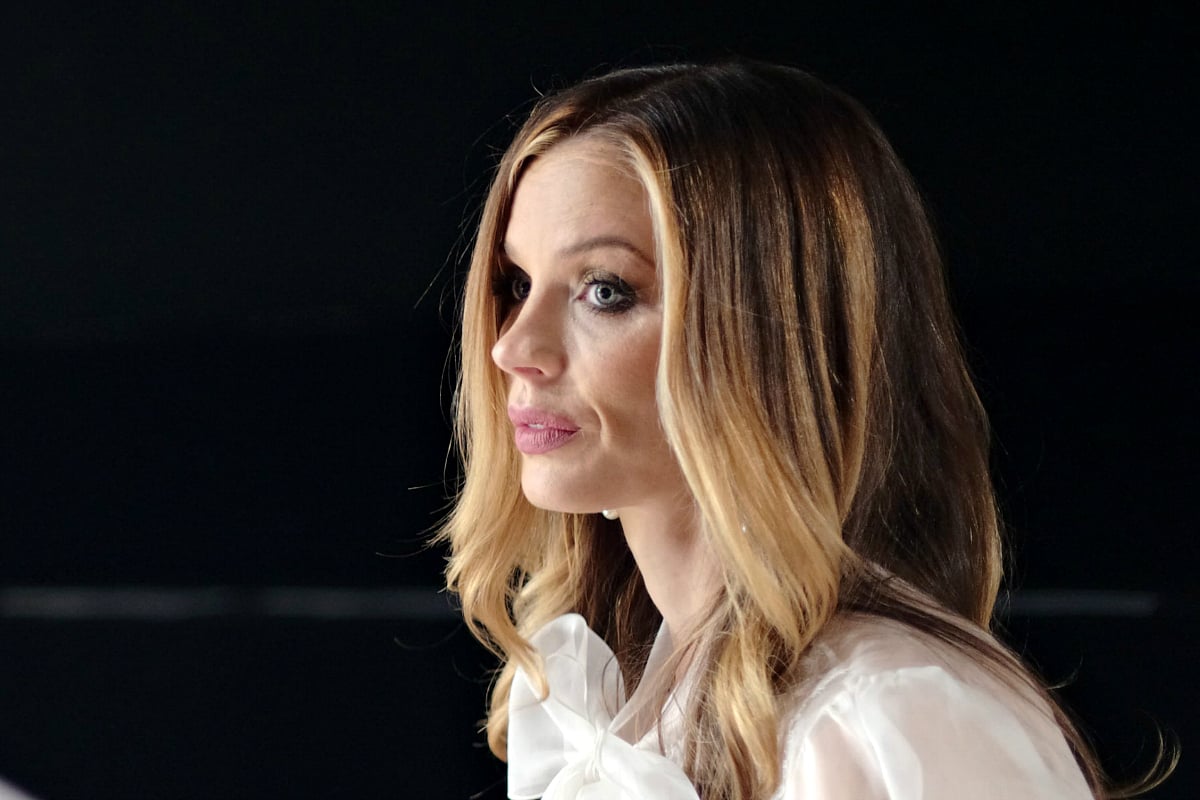 The following deals with sexual assault and rape, which may be triggering for some readers.
In late 2017, reporters from The New York Times and The New Yorker drew back the curtain on one of Hollywood's best-known and most-shameful secrets: over the course of several decades, hugely influential producer Harvey Weinstein had leveraged his position to create opportunities to sexually harass, assault and rape multiple women.
As the 'silence breakers' — from little known aspiring actors and assistants, to big names like Ashley Judd, Angelina Jolie and Rose McGowan — bravely told their truth, there was another woman on the fringes of it all who bravely chose to believe them.
Georgina Chapman, Harvey Weinstein's then-wife.
Watch: Australian actors on dealing with sexual harassment. (Post continues below.)

Weinstein was this week convicted of raping one woman and sexually assaulting another, crimes which could land him in prison for between five and 29 years.
Chapman, a British-born fashion designer and co-founder of the label Marchesa, has so far remained silent on the verdict. But has previously made it clear where her sympathies lie.
"My heart breaks for all the women." Georgina Chapman on #MeToo.
Within a week of the allegations against Weinstein being made public, Georgina Chapman released a statement announcing her intention to divorce him.
For her own sake, that of their two children (9-year-old India and 6-year-old Dashiell) and all the women her husband had hurt.
"My heart breaks for all the women who have suffered tremendous pain because of these unforgivable actions," she told PEOPLE at the time.
"I have chosen to leave my husband. Caring for my young children is my first priority."