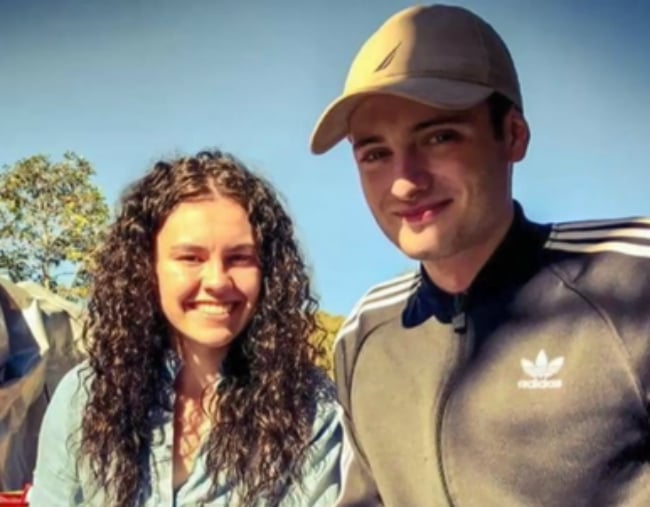 With AAP.
1. A 23-year-old Sydney man was hit and killed in front of his girlfriend as she arrived to pick him up.
The death of Sydney man who was fatally struck by a vehicle after breaking down in the city's west was reportedly witnessed by his girlfriend.
Jesse Barclay, 23, was on his way home from work on Tuesday evening when mechanical trouble forced him into the emergency lane on the M2 motorway at Baulkham Hills. According to police he was moving around the vehicle when he was hit by a ute travelling westbound shortly after 7:30pm.
Witnesses rushed to his aid but he died at the scene.
9News reports that Mr Barclay had phoned his girlfriend to request a lift shortly after breaking down, and that she had arrived on the scene prior to the incident.
The driver of the ute was taken for mandatory drug and alcohol testing but no charges have been laid.
Mr Barclay's friends have posted messages to his Facebook page, expressing their shock and grief.
"You were always the one to make sure everyone else was okay before yourself," one friend wrote. "A brother to me and all the boys who knew you, I can't even comprehend what has happened and that you're gone."
2. An enormous 20km-wide lake has been found on Mars.
That picture, like an ultrasound, shows a salty lake on Mars, 12 miles long under the South Pole ice. On Earth, where there's water, there's life. Could be we're not alone. https://t.co/6QNHvA4UfM Well done @esa, @NASA, @asc_csa! pic.twitter.com/flB7r1RgwY

— Chris Hadfield (@Cmdr_Hadfield) July 25, 2018
A huge 20km-wide lake of liquid water lies beneath the southern ice cap of Mars, scientists have learned.
Dissolved salts are thought to keep the water fluid, despite having a temperature below freezing point.
The discovery, which has major implications for the chances of life surviving on the Red Planet, was made by an orbiting European probe using ground-penetrating radar.
It is the first time a large stable body of liquid water has been confirmed to exist on Mars.
The lake lies about 1.5km below the surface of a region called Planum Australe, close to the Martian south pole, and stretches out for 20km.
With surface temperatures as low as minus 68C, it would not exist as a liquid under normal conditions, but dissolved salts of magnesium, calcium, and sodium – present in Martian rocks – are thought to maintain the briny miniature sea by reducing the melting point of water to minus 74C.
An Italian team of scientists detected the lake while carrying out a radar survey using the Mars Express spacecraft.
Between 2012 and December 2015 the Planum Australe region was mapped by the Mars Advance Radar for Subsurface and Ionosphere Sounding (Marsis) instrument carried on the orbiter.
Radio waves beamed down to the surface by Marsis penetrated through the ice and bounced back to the spacecraft.
Among the 29 radar samplings, the scientists spotted a series of unusually strong reflections bearing a distinct electrical hallmark. They revealed the presence of liquid water.
"Anomalously bright subsurface reflections are evident within a well-defined 20km-wide zone, which is surrounded by much less reflective areas," Professor Roberto Orosei, from the University of Bologna, wrote in the journal Science.
"Quantitative analysis of the radar signals shows that this bright feature has high relative dielectric permittivity (electrical polarisation) matching that of water-bearing materials.
"We interpret this feature as a stable body of liquid water on Mars."
The discovery greatly increases the chances of extraterrestrial life existing on Mars, which billions of years ago, is thought to have had oceans and rivers, much like Earth.
If large bodies of liquid water lie beneath Martian polar ice, they could theoretically harbour living microbes to this day.
3. Jury to decide whether Brisbane woman was an abuse victim or a calculated killer.
A Queensland woman cut off her de facto partner's head, hands and legs not as his murderer but rather a victim of his abuse, her defence lawyer claims.
A jury is set to decide if Lindy Yvonne Williama was a cold, calculated killer or a domestic violence sufferer whose panic after Mr Gerbic's accidental death led her to dump his torso, set it alight and concoct an elaborate story about his whereabouts.
Both sides of her Brisbane Supreme Court murder trial have agreed the 60-year-old is a liar.
She deceived family and friends for 10 months by sending messages from Mr Gerbic's email and phone after he died, telling people he was overseas.
She was covering up his violent death at her hands, crown prosecutor Todd Fuller QC told the court, leading to her to purchasing an electric saw 10 days after his death.
"Ten days (after his death), this lady purchases a saw," Mr Fuller said in his closing submission on Wednesday.
"This isn't a panicked act immediately after an event, because throughout this time she's dealing with all the friends, she's sending some emails and making conscious decisions about what she's going to do.
"She's covering up something she has to cover up."
Williams' defence lawyer Simon Lewis did not dispute Mr Fuller's account of her actions after Mr Gerbic's September 2013 death, describing them as irrelevant to whether she killed him.
"Did Lindy Williams cause the death of George Gerbic? Yep," Mr Lewis said.
"Did she lie about it? Yep. Did she dismember his body as best she could with a saw bought from Bunnings 10 days after? Yep."
Williams claimed Mr Gerbic hit his head on a kitchen benchtop after slipping on blood from a cut on her arm he had inflicted with a steak knife, while she tried to defend herself with a bar stool, during a fight.
She had pleaded guilty to interfering with a corpse after admitting to dumping his remains on the side of a road and setting it alight 80km from their Sunshine Coast home.
But she has denied cutting up his body and said she did not know who did - a claim Mr Lewis admitted was "rubbish" and Mr Fuller labelled "a most outrageous lie".
Mr Lewis described Mr Gerbic's death as a terrible accident likely caused by Williams defending herself.
"But then the lies start," Mr Lewis said.
"Is it a cover up of a murder or just the cover up of somebody whose life has gone to hell in a handbasket?"
He said her cover-up was sparked by stress and confusion, not guilt.
Determining the cause of Mr Gerbic's death has been impossible given only his charred torso had been located.
Mr Fuller asked the jury to disregard her account.
He suggested her arm injury was self-inflicted, also pointing to Williams' inconsistent accounts about being attacked regarding how she used the bar stool.
"You couldn't rely on anything that anything she says in that police interview," Mr Fuller said.
"She's moved from 'I hit him with the bar stool' to 'I tried to hit him with the bar stool'.
"In the scenario we're talking about, is that more of a clue she's making it up?"
The jury is expected to retire to consider its verdict when Justice Peter Flanagan finishes summing up on Thursday.
4. A second teenager has been charged over Laa Chol's death.
A second teenager has been charged over the death of 19-year-old Laa Chol at an out-of-control party in a Melbourne CBD apartment.
A boy, 16, was charged on Wednesday with being an accessory to murder and assault, two days after police charged a 17-year-old Sunshine North boy with Ms Chol's murder.
The 16-year-old from the western suburb of Truganina is in police custody and will appear at the children's court at an undisclosed date.
Laa Chol died after she was assaulted at a party she attended on the 56th floor of the EQ Tower on A'Beckett Street in Melbourne in the early hours of Saturday.
Police believe she was attacked amid a dispute involving two groups of party-goers, including one that hired the short-term stay apartment and another that arrived later.
5. Serena Williams hits out at the subtle act of "discrimination" she faces in tennis.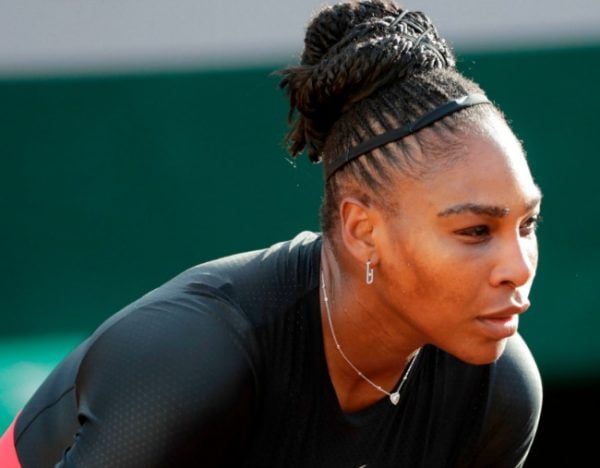 Serena Williams has again hit out at the frequency with which she is selected for anti-doping tests.
The Wimbledon runner-up took to Twitter on Tuesday night after she received another visit from a tester.
"And it's that time of the day to get "randomly" drug tested and only test Serena. Out of all the players it's been proven I'm the one getting tested the most. Discrimination? I think so. At least I'll be keeping the sport clean," she tweeted.
In a second message, the 36-year-old added: "But I'm ready to do whatever it takes to have a clean sport so bring it on. I'm excited."
Figures from the United States Anti-Doping Agency show Williams has been tested more than any other tennis player so far in 2018.
Individual figures for athletes tested through the Tennis Anti-Doping Program are published at the end of each year.
Williams addressed the issue at a press conference ahead of Wimbledon after it was revealed the American was unhappy when a tester refused to leave her house, having turned up for a random test outside of the 23-time grand slam champion's allotted hour.
"How is it I'm getting tested five times in June? It's only June, I've been tested five times," she said.
"Tennis has given me so much. It's such an amazing sport. I feel like equality, that's all I've been preaching. If that's testing everyone five times, let's do it. It's just about being equal and not centring one person out."
6. The hole in the case against Borce Ristevski, according to his lawyers.
Borce Ristevski's lawyers say a murder charge should be abandoned because even if a jury were to find he killed his wife Karen Ristevski, there is no evidence of motive or "murderous intent".
The accused wife-killer's legal team has conceded there is enough evidence for Ristevski to be ordered to stand trial for the lesser charge of manslaughter.
Defence lawyer David Hallowes SC said this was in "no way a concession" that Ristevski was involved in the killing, but that the evidence simply couldn't support a murder conviction.
"We don't make this submission on the basis that any witness's evidence was particularly weak or couldn't be believed," he told Melbourne Magistrates Court on Wednesday.
"But that having regard to that evidence it would not be reasonably open for a jury to infer murderous intent."
Mr Hallowes pointed out there was no evidence suggesting Ristevski's relationship with his wife was ever violent or that he stood to gain from her death.
"There is nothing that speaks to this having any planning or premeditation. No life insurance policy. There is simply nothing there," he said.
Mr Hallowes reiterated autopsy findings that could not pinpoint a cause of death.
He also drew comparisons to the murder case of Queensland wife-killer Gerard Baden-Clay, but said there were key differences.
Baden-Clay was found guilty of his wife Allison's murder in 2014.
The conviction was downgraded to manslaughter on appeal after lawyers argued it was possible he could have unintentionally killed his wife during an argument.
The murder conviction was later reinstated by the High Court, which took into account Baden-Clay's affair with another woman.
"One of the things they had in Baden-Clay was motive. He had an extra-marital relationship," Mr Hallowes said.
"There were lies told by Baden-Clay that were interrelated to the motive."
But no motive existed in the case against Ristevski, Mr Hallowes argued.
A magistrate is hearing evidence to decide if Ristevski stands trial for murder.
The 54-year-old allegedly killed his dress shop-owner wife, 47, at their Avondale Heights home on June 29, 2016 before dumping her body in the bush.
Ms Ristevski's body was found between two logs at Macedon Regional Park northwest of Melbourne about eight months after she vanished.
Ristevski was charged nearly a year later after a police investigation that involved phone taps, listening devices and CCTV footage collection and analysis.
Detective say he used his wife's Mercedes-Benz roadster to dispose of her body, and CCTV footage allegedly captured the car on the day.
The two-week hearing has been told much of the family's dire financial situation.
The Ristevskis were directors of a fashion boutique and the business appeared to be floundering, unable to cover its costs.
They couple also had a $740,000 mortgage and sometimes argued about money, the court has been told.
Daughter Sarah Ristevski, 23, said her parents rarely fought and her father was "never" aggressive towards her mother.
The hearing continues on Thursday.