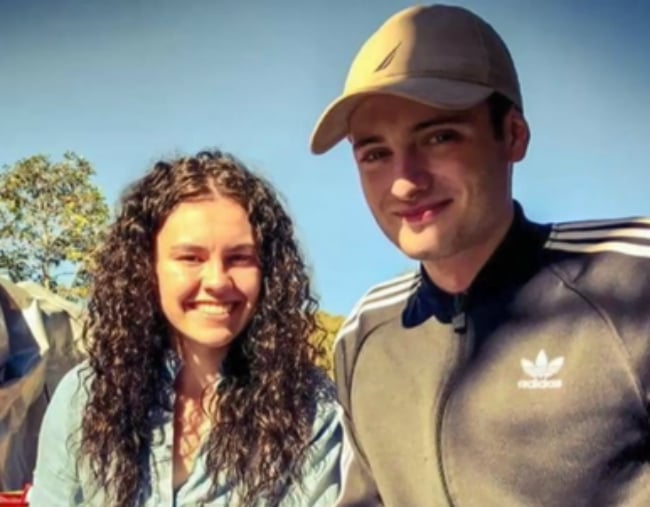 With AAP.
1. A 23-year-old Sydney man was hit and killed in front of his girlfriend as she arrived to pick him up.
The death of Sydney man who was fatally struck by a vehicle after breaking down in the city's west was reportedly witnessed by his girlfriend.
Jesse Barclay, 23, was on his way home from work on Tuesday evening when mechanical trouble forced him into the emergency lane on the M2 motorway at Baulkham Hills. According to police he was moving around the vehicle when he was hit by a ute travelling westbound shortly after 7:30pm.
Witnesses rushed to his aid but he died at the scene.
9News reports that Mr Barclay had phoned his girlfriend to request a lift shortly after breaking down, and that she had arrived on the scene prior to the incident.
The driver of the ute was taken for mandatory drug and alcohol testing but no charges have been laid.
Mr Barclay's friends have posted messages to his Facebook page, expressing their shock and grief.
"You were always the one to make sure everyone else was okay before yourself," one friend wrote. "A brother to me and all the boys who knew you, I can't even comprehend what has happened and that you're gone."
2. An enormous 20km-wide lake has been found on Mars.
That picture, like an ultrasound, shows a salty lake on Mars, 12 miles long under the South Pole ice. On Earth, where there's water, there's life. Could be we're not alone. https://t.co/6QNHvA4UfM Well done @esa, @NASA, @asc_csa! pic.twitter.com/flB7r1RgwY

— Chris Hadfield (@Cmdr_Hadfield) July 25, 2018
A huge 20km-wide lake of liquid water lies beneath the southern ice cap of Mars, scientists have learned.
Dissolved salts are thought to keep the water fluid, despite having a temperature below freezing point.
The discovery, which has major implications for the chances of life surviving on the Red Planet, was made by an orbiting European probe using ground-penetrating radar.