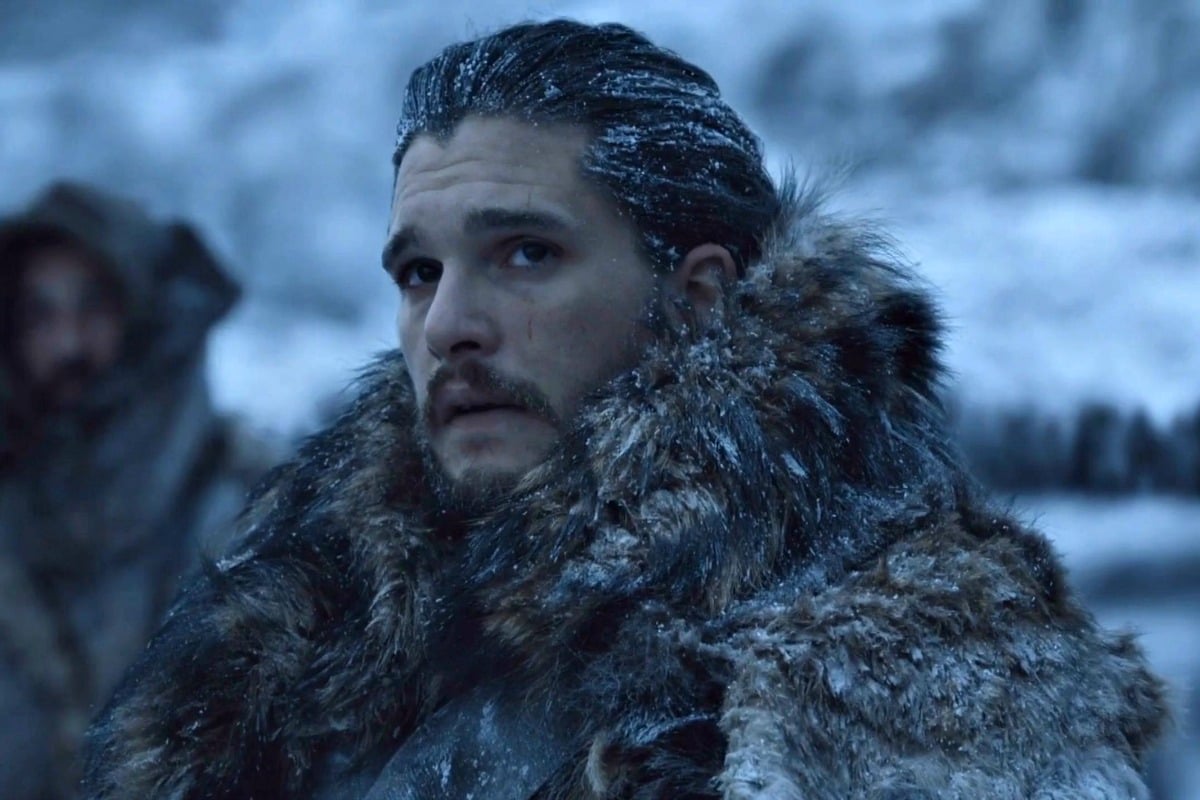 We know we should be patient. We know we should just wait and see what happens when Game of Thrones Season 8 drops. But here we are pouring over the latest teaser trailer, so we can try and spoil it for ourselves.
This is what happens when you have so long between seasons, HBO. You did this to us.
But at least now we have an end date, an answer to when this torment will finally be over. The network has confirmed that the final chapter in the epic fantasy saga will air in April 2019. Twenty months after the end of Season 7.
Don't stress, though. Assuming it's released on the first Sunday of the month you don't have to start your recap binge until January 30. One episode each day from then, et voila; you're all caught up.
The announcement came along with a teaser clip, which spliced together the seminal moments of treachery and triumph that have unfolded so far.
It doesn't use any new footage (shooting only wrapped on the series in July), but given HBO's reputation for dosing out split-second spoilers and cryptic clues about the show, we can't help but read into it.
See, after it flicks through the major characters, it settles on one character at the end. Everyone's favourite brooding bastard, Jon Snow.
"Every battle, every betrayal, every alliance, every risk, every fight, every sacrifice, every oath, every death…is all #ForTheThrone".
Jon Snow has endured all those things – death included. Could he be our victor?
Six things we actually know about Game of Thrones Season 8.
There will only be six episodes. But in a recent Reddit Ask Me Anything session, director David Nutter confirmed that they will all be longer than an hour. "They'll be dancing around the bigger numbers, I know that for sure," he said.
Direwolf, Ghost, will return. GoT's visual effects supervisor, Joe Bauer, told Huffington Post that Jon Snow's furry sidekick "has a fair amount of screen time" in the new season.
The Knight King's army of the dead aren't the only threat. According to Nutter, "The White Walker army will not be the only issue our characters have to face in season 8, they have to also face each other."
The season will feature the biggest battle yet. It took 11 weeks of night filming to capture, and according to actor Peter Dinklage (Tyrion Lannister) will make "the Battle of the Bastards look like a theme park".
Arya Stark will be alone in her final scene. Actor Maisie Williams told The Guardian,  the moment is "beautiful. I ended on the perfect scene. I was alone – shocker! Arya's always bloody alone."
The ending will be "bittersweet", according to author of the source material, George R.R. Martin. Which almost definitely means someone beloved dies. But hey, we're used to that by now. Nutter elaborated… asked to describe the finale in three words he said, "spectacular, inspiring, satisfying".