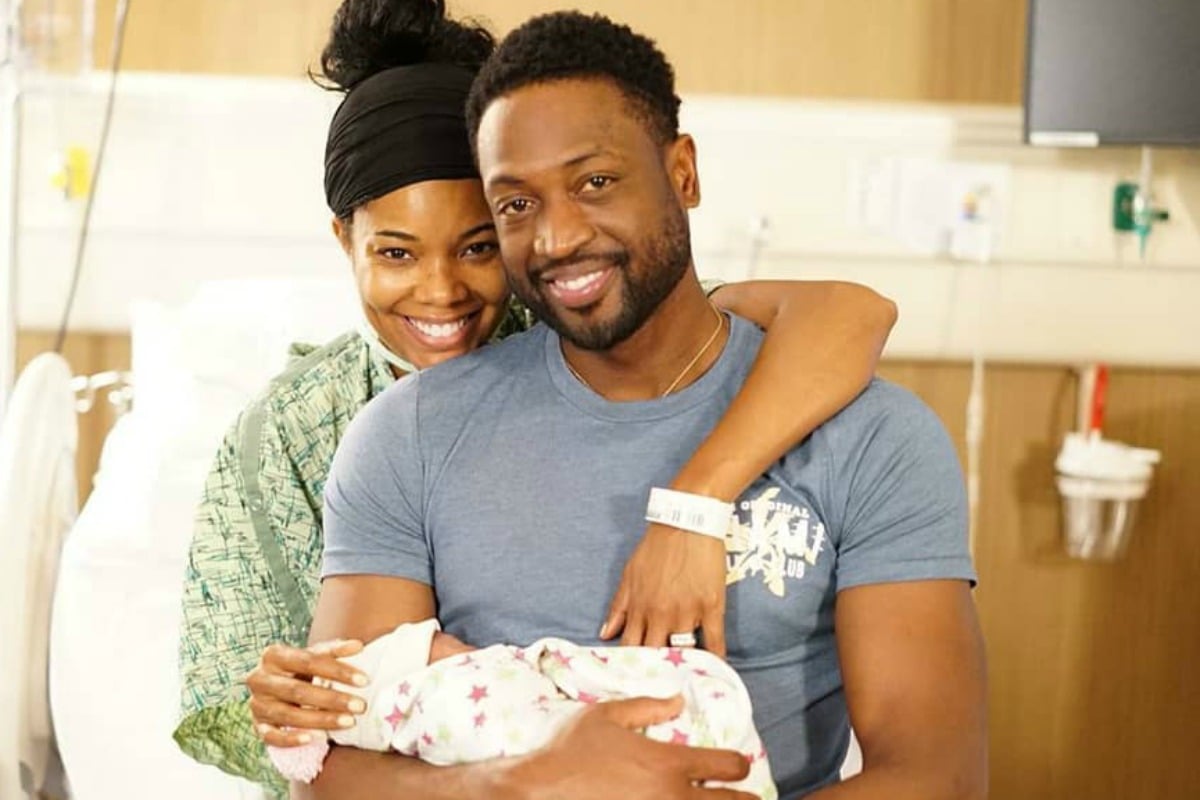 Actress Gabrielle Union welcomed her first child via surrogate. But her announcement on Friday left some fans utterly confused.
In a photo shared on People magazine's Instagram, the 46-year-old first-time mum was dressed in a hospital gown, smiling, as her husband Dwyane Wade held their daughter after her birth on Wednesday.
It's a sweet image of brand new parents and their tiny bundled-up baby. But among the congratulations and best wishes, some commenters couldn't quite get their heads around why the Bring It On star was in a hospital gown.
"Why the hospital gown and bracelet????" asked one.
"Why is she dressed like she had a baby?" queried another.