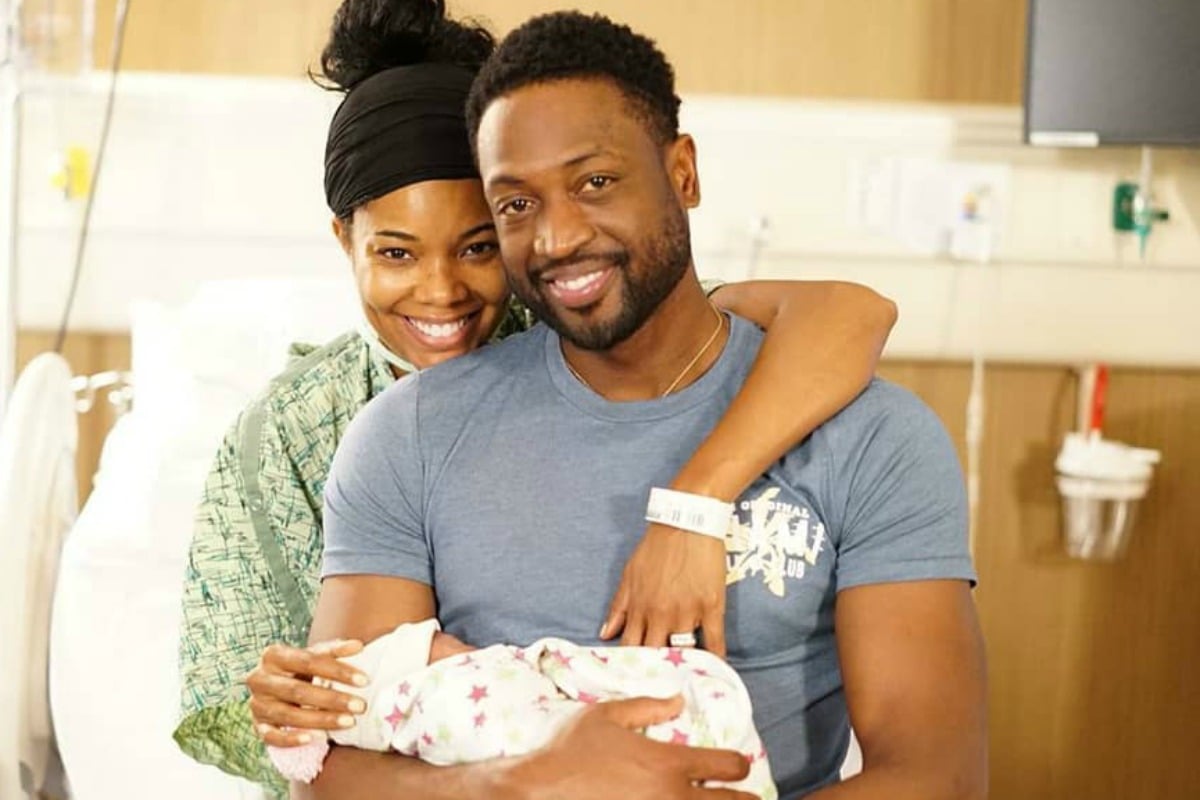 Actress Gabrielle Union welcomed her first child via surrogate. But her announcement on Friday left some fans utterly confused.
In a photo shared on People magazine's Instagram, the 46-year-old first-time mum was dressed in a hospital gown, smiling, as her husband Dwyane Wade held their daughter after her birth on Wednesday.
It's a sweet image of brand new parents and their tiny bundled-up baby. But among the congratulations and best wishes, some commenters couldn't quite get their heads around why the Bring It On star was in a hospital gown.
"Why the hospital gown and bracelet????" asked one.
"Why is she dressed like she had a baby?" queried another.
Thankfully, fans were quick to school those who were in the dark about post-birth best practice.
"So you can do skin to skin they give you a gown to cover up a bit," explained a fan. "They usually provide a room so you have a place to bond with your baby and since it's a hospital that's usually an empty room."
Others suggested that the hospital gown was sterile and that she may have been asked to change into it if she wanted to be present while the baby was delivered via c-section – which in this case, isn't clear.
Either way – as some fans rightly pointed out – it's absolutely no one's business why she's in a gown and the far more polite thing to do would be to say "congratulations" and move on.