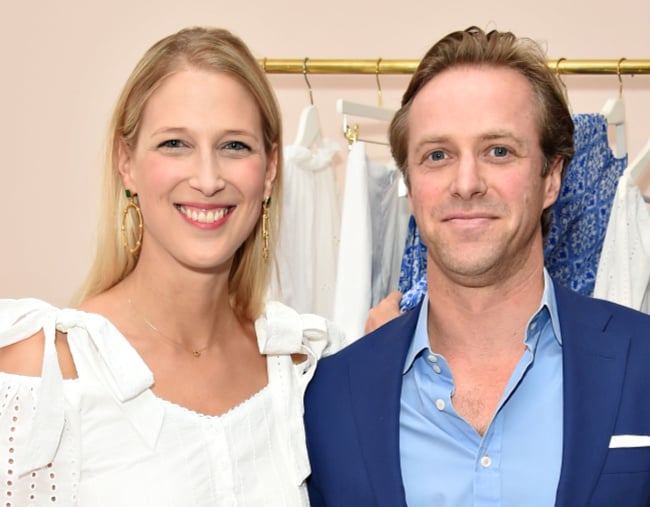 It's been a busy year for the Royal family's wedding planners. First there was Prince Harry and Meghan Markle back in May, to be followed by Princess Eugenie and James Brooksbank in October, and now yet another is set to walk down the aisle.
Buckingham Palace announced on Wednesday that Lady Gabriella Windsor is engaged to financier Thomas Kingston, and that the pair will wed in [UK] Spring 2019. According to a statement, Kingston proposed in August on Sark – a Channel island off the coast of France.
'Umm, who's marrying who now?' I hear you say.
Fair call.
The couple aren't exactly on Meghan/Harry scale as far as public profile goes, but Royal blood is well and truly pumping through the bride-to-be's veins.
So who is Lady Gabriella Windsor?
Lady Gabriella Windsor – 'Ella' to her friends – is a director at a London-based brand positioning firm, and also happens to be the daughter of Queen Elizabeth's cousin, Prince Michael of Kent, and the great-granddaughter of King George V and Queen Mary.
Which makes her Prince Charles' second cousin and Princes William and Harry's third. Or something.
While the 50th in line to the British throne has managed to stay out of the spotlight, you may remember her mum, Princess Michael, as the woman who wore a racist brooch to meet Meghan Markle.