While weddings can often appear picture-perfect on blogs or social media, the reality can at times be glaringly different. But we're only human - and sometimes the near-disasters of your dream day make for the most epic memories.
From a tipsy mother-of-the-bride and a pre-ceremony car crash to wedding dress debacles, we've compiled some of our favourite bloopers shared by real couples - so settle in for a laugh and rest assured, no matter what goes wrong when your big day arrives, it's how you handle it that counts.
Watch: Celebrity wedding first dance songs. Post continues below.
Siu-Mei and Adam.
"Accidentally ordering 150 baby rattles, not maracas, was definitely one of those moments. When people saw them on the night, they thought it was a gender reveal and that I was pregnant! My mother-in-law also had a lot of fun spreading that rumour amongst family."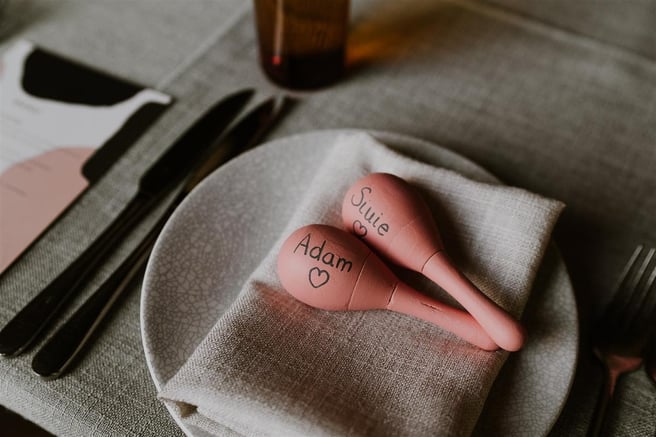 Siu-Mei and Adam's maracas/rattles. Image: Elsa Campbell Photography.