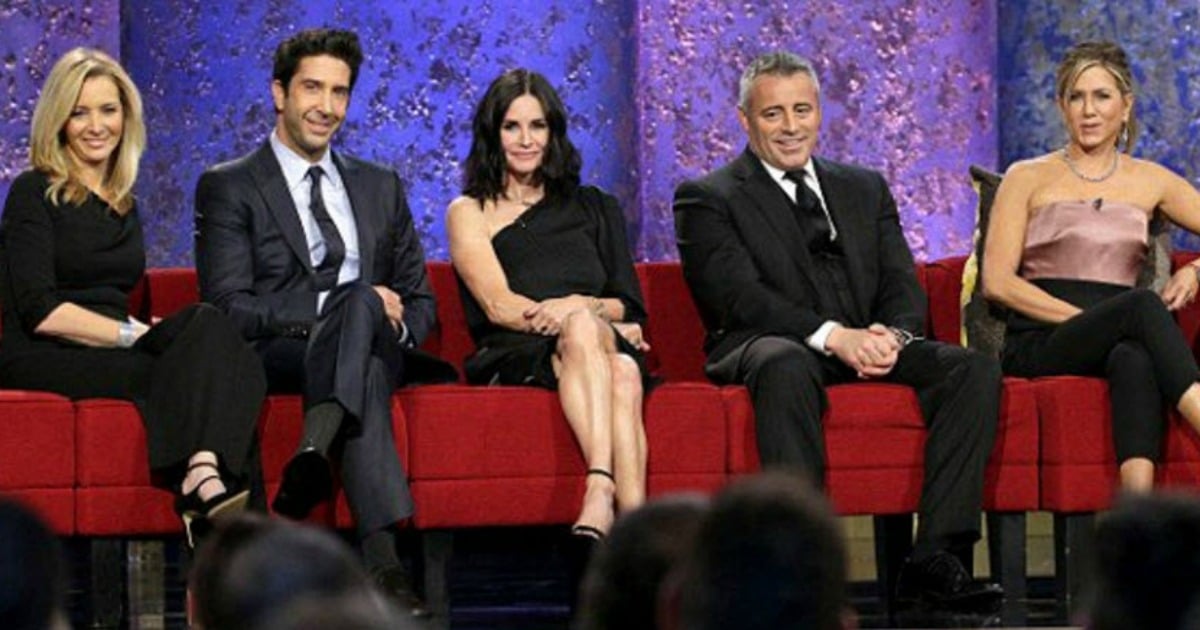 It's been more than two decades since the cast of Friends hung out in Central Park for the first time, which, while a little scary in terms of passage of time, means they're overdue for a reunion.
On Sunday, they organised a little get together in the form of an hours-long extravaganza to celebrate the show's director James Burrows (who also directed almost every other notable 90s sitcom).
Okay, so they didn't organise it, but they were all there and they did have a good ol' fashioned yarn. (Well, most of them did; Matthew Perry had "commitments" in "London", apparently.)
Whatever Chandler, could you BE any more absent? And have you not heard of Webjet?
Aside from the fact that most of the gang appear to have gone backwards in age (Hollywood, eh?), we learned a few things from the catch up.
Mostly that some of the so-called "Friends" had sex with each other in real life, not unlike their on screen counterparts or, well, any group of 20-something friends in history.
"Did you all sign contracts saying you wouldn't sleep with each other?" host Andy Cohen asked.
To which David Schwimmer responded with a confused look, "Well that was broken."