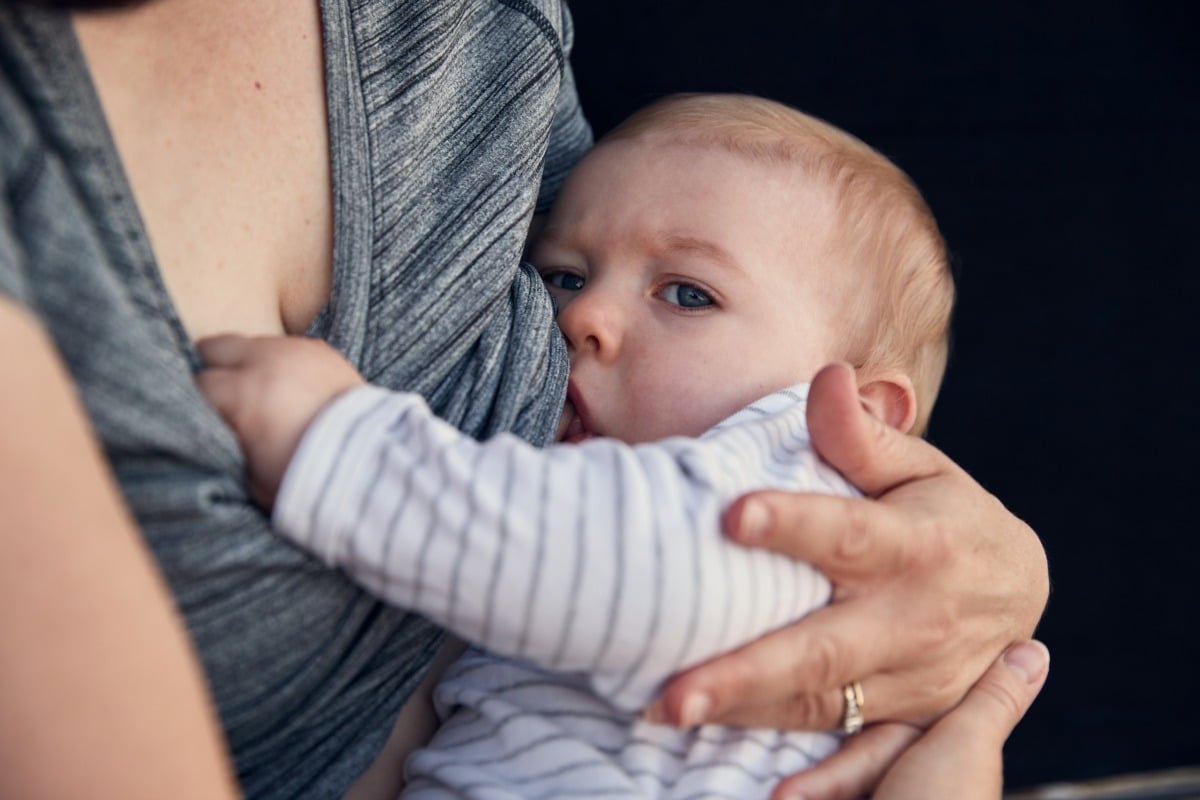 A New York mum is suing her doula for AUD $14,000 for allegedly forcing her newborn to have formula.
Lynn Wojton believed nursing her baby was the healthiest approach but while she was sleeping, Marcia Chase-Marshall 'snuck' the child formula because she was tired and didn't want to assist the first-time mum with the longer process of breastfeeding, court papers allege.
Ms Wojton breastfed her daughter on the first two nights after returning from hospital in September. Ms Chase-Marshall would sleep in the same room and wake her when the baby needed milk.
Are you in the baby bubble? Get this in your ears. Post continues after podcast.

On the third night, she let Ms Wojton sleep.
Court papers claim Ms Chase-Marshall 'fessed up' to feeding the baby formula.
"I was very upset. This is not what I wanted for my baby," Ms Wojton told the New York Post.
"I cried for an hour, honestly," she added.
Ms Wojton said she was given a hard time for every little thing she did with the baby, from changing nappies to bathing her.
"If I didn't change the diaper the way she thought was best, she would criticise me the whole time," she said.
"Your instincts do kick in. It was the last straw the way she was behaving and speaking to me, " said Ms Wojton.
Online community What To Expect had some thoughts on the matter.
"I think it's reasonable. I'd be fuming if I had given instructions to wake me when baby needed feeding and I wasn't woken," one commenter wrote.