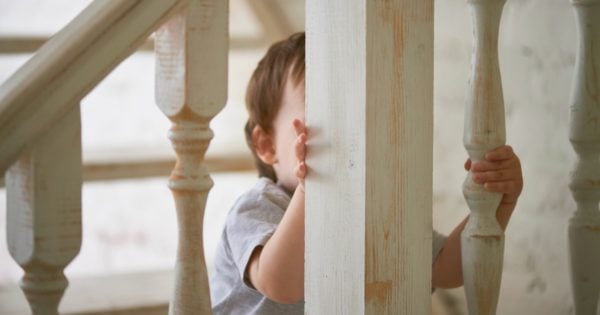 "Lawrence! Time for dinner!"
"Come on Law, time to eat!"
My husband and I moved room to room, stalking down our toddler as we went. Normally a tornado of sound and movement, my son has all the stealth of a ninja when it comes to evading meal times. Even when at last seated, the battle would only be half won – what would ensue was tens of minutes of diversions, pleading, and finally coercion, so Lawrence might eat even the smallest morsel of food.
But first thing's first. We would have to catch him.
Just as I stepped into the hallway, a little foot disappeared into the family room; we turned the corner, just in time to see him launch himself, on hands and knees, into the dining room.
There he had taken refuge under the dining table, wrongly supposing we couldn't see him, despite his legs plainly sticking out from the table's shadow. There he lay quietly in his hiding place, his last chance to avoid dinner. My daughter, already seated in her high chair, pushed food off her tray, it landing centimetres from my son's bouncing feet.
Surely my cooking isn't all that bad?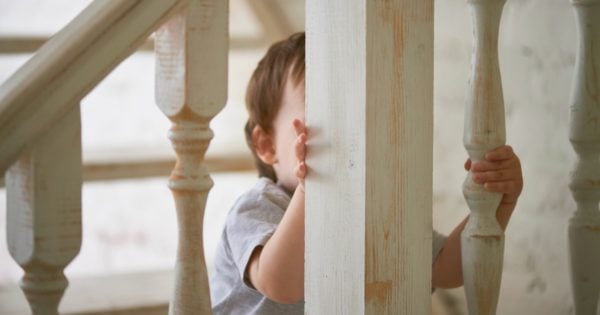 Hide and seek professional. Image: iStock.
There is nothing new about toddlers being picky eaters. I'd heard this characteristic attributed to toddlers long before I had one, but the frustration and reality of having a child who won't eat a balanced meal despite your best efforts will escape you unless you experience it for yourself. Meal times are no longer for eating and nurturing your own body - no, they're now for alternating between spoon-feeding and encouraging your toddler to eat autonomously with utensils.
They're for cutting and dicing, or for introducing one food after another, hoping one of the many foods you prepared today will make it into your toddler's mouth. Even then the final frontier hasn't been crossed – many foods have successfully made it into my toddlers' mouths, only to see the light of day again when spat out. What they love one day is no guarantee of what they'll love the next day. Truly, the joys of parenthood.