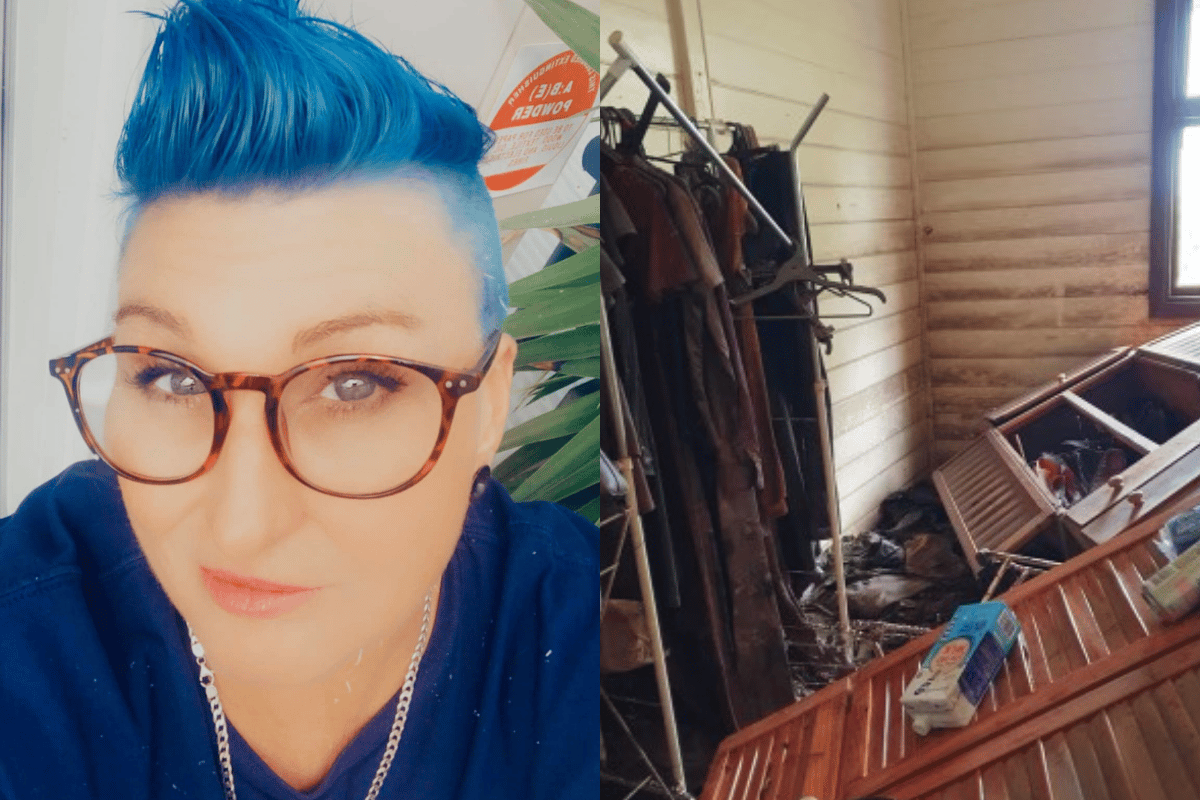 "I'm so sorry, we just don't have anything." 
A woman from the emergency accommodation line told Cathy* over the phone after her family was left homeless in the NSW floods. 
The mum-of-two had until 10am on Sunday to vacate the Byron Bay backpackers her family were temporarily staying in to free up beds for Easter tourists. 
She had two days left to find a place. 
"I was crying uncontrollably I didn't know what to do and I thought oh my god we're going to be on the street again after what we've been through," she told Mamamia. 
Exhausted from living in a constant state of "survival mode", she rang again the next day and was finally told some good news. A caravan park in Evans Head had a cabin for her and her two children, who are both in their twenties, but only until this Friday. 
"The lady on the phone said this was a miracle moment, she said to me you are so lucky." 
And Cathy felt it. 
She is one of around 60 flood victims who had to find a new place to stay to make room for tourists over the coming Easter weekend. 
But despite the emotional toll of having to relocate again, she doesn't blame the businesses.
"These are businesses that are struggling themselves," she said. "They've been struggling since COVID and they've put their hand up and said, 'Look, we'll help people for as long as we can'.... You can't blame them."
Instead, she says the fault lies with the government. 
"The government are the ones that haven't been there... There's a lack of government funding and understanding and lack of action. They're just not attending to us at all."
For Cathy, who is on a disability pension and suffers from extensive white matter brain disease and advanced multiple sclerosis, the lack of funding is felt heavily. 
"I have rung the Red Cross and was told that all of the funds allocated had been used up."
"The only funds I have been given is $1,000 from Centrelink which was quickly used on accommodation and food." 
But she says she hasn't received the other two payments of $1,000 as she doesn't meet the criteria, because her name wasn't on the lease of her East Coraki home she was renting with her daughter.