Most expecting mothers probably couldn't fathom moving down the street during their
pregnancy, but Jess Morley, 33, is due in January, and has just moved her husband and four children to Thailand.
Why? Because, put simply, she wants to make the world a better place.
The family, from Bendigo, lived incredibly normal lives – Jess and Chris' four kids love their sport, music and books – but the pull to the developing city of Chang Rai was so great, they had no choice but to uproot their cosy country life.
"Even though it's a tourist destination we already knew it was a façade for what was really going on," Jess tells Mamamia.
"You can just go to the to the tourist parts and everything looks great and paradise, and you just wouldn't know unless you are educated into what's actually going on."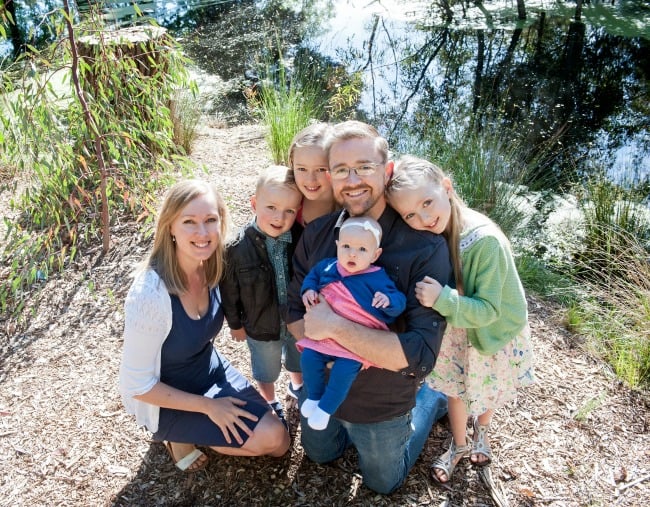 The reality of life for too many children living in the Asian city is one marred by human trafficking - an issue the Morleys have combined with charity A21 to hopefully, eventually, eradicate.
Jess formerly owned a pilates studio in their local town and Chris taught music at the local school and although these jobs fulfilled them, they always knew there was something missing.
That something was delivering change.
"For us we've been contributing financially which has been great but we really felt like we had more to offer," the mother of four said.